Studios Want To Shrink The Home Video Window In 2019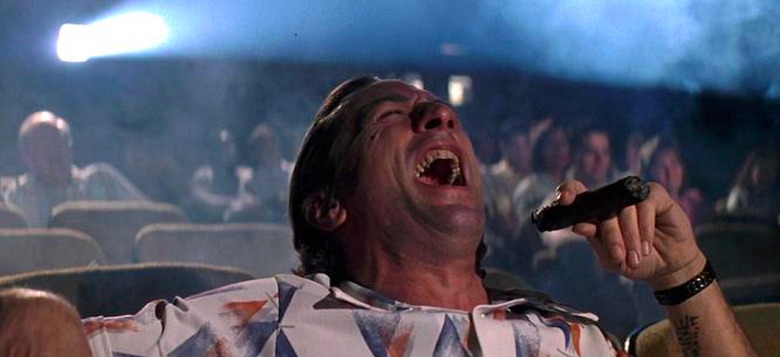 Theater chains and major movie studios are gearing up for a fight over early VOD releases. Major studios Warner Bros. and Universal are both said to be considering early video-on-demand releases in 2019 – something that won't sit very well with theaters. This battle has been raging for years, heightened by the increasing popularity of streaming video, as well as an effort to combat piracy. Who is going to come out ahead in the home video window wars – studios, or theaters?
In 2017, studios and theaters were this close to signing a deal that would enable studios to release their movies on-demand weeks after the theatrical window. But the deal fell through, and the status quo remained. Theater chains continue to insist that the majority of theatrical releases can not arrive on home video until at least 90 days after their premiere. According to theaters, to release said films on video or on-demand any sooner would cut into ticket sales. Now, according to Variety, the battle is about to be waged again. Per their report:
"[T]he AT&T-owned Warner Bros. remains intent on releasing movies in homes earlier and is expected to re-engage theater owners in discussions at some point in 2019. The same scenario is expected to take place with the Comcast-owned Universal Filmed Entertainment Group whose chairman Jeff Shell is an outspoken proponent of a shorter window. Other studios may follow suit if Warner Bros. or Universal look to be making headway."
You can probably guess why theater chains wouldn't be too happy about this. If a theatrical release is headed to VOD in mere weeks, many moviegoers are likely to wait. And who can blame them? Theater owners seem to exist in some sort of bubble where they can't quite figure out why so many people don't want to come to their crappy locations with poor projection and sound. The old adage of "if you build it, they will come" still holds true – if theaters gave audiences locations worth visiting, the audiences would gladly oblige. Instead, it's becoming much cheaper, much easier, and much more rewarding to wait for home video. I personally have come to loathe going to the theater – endless previews, rude audiences and lackluster presentation abound, to the point where what should be a pleasurable experience has been turned into something stressful.
As Variety points out, studios have ulterior motives for wanting to push for quicker VOD release. WarnerMedia is planning on launching its own streaming service in 2019, and Comcast, who own Universal, is "widely expected to delve more deeply into the world of digital video."