Steve Carell's Return To 'Saturday Night Live' Leaves Something To Be Desired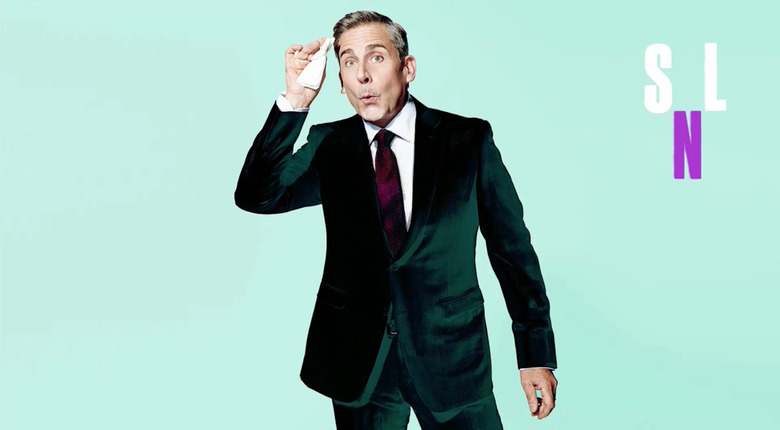 It's been 10 years since Steve Carell hosted Saturday Night Live, and in recent years, the actor hasn't dabbled in comedy much. Instead, he's spent time taking on more dramatic roles, so it was nice to see him get back into sketch comedy, even if the episode didn't give him a whole lot to work with. But that's not to say there aren't some good laughs, even though most of the sketches don't bring much to the table overall.
Let's run through the best and worst sketches of the Steve Carell hosted Saturday Night Live below.
The Best
Space Station Broadcast – This was a great sketch full of outstanding physical comedy, hilarious sight gags, and a great job by Steve Carell going back and forth between being the calm and cool astronaut and freaking out when things go wrong. Also, Kate McKinnon as a frozen, floating cosmonaut was a great bit to close out on, but not as good as the imploded-faced cat.
'50s Sleepover – Remember that scene in Grease when Frankie Avalon tries to convince Frenchie to go back to high school instead of dropping out and enrolling in beauty school? Well, it gets sent up pretty fantastically in this sketch where the singer in question turns out to be the father of another teen girl at a '50s sleepover. Aidy Bryant's incredulous reaction to her estranged father being a dream sequence icon giving advice to teens really made this sketch great.
Message from Jeff Bezos – This sketch isn't exactly laugh-out-loud, raucously hilarious, but the way Steve Carell calmly and coolly throws shade at Donald Trump through Amazon makes it work. It's like a roast of Donald Trump that takes place in a library with Steve Carell as Lex Luthor.
The Average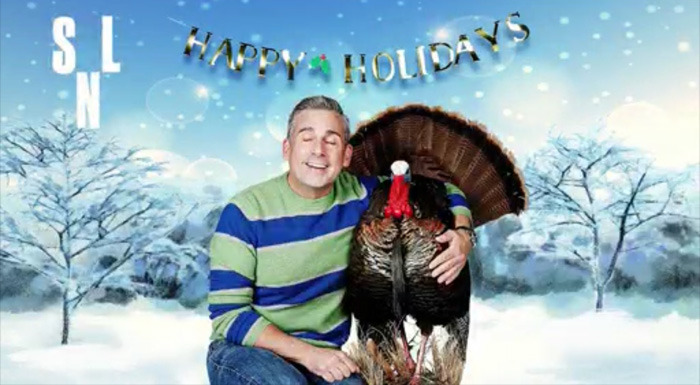 RBG – While the idea of a hardcore rap about Ruth Bader Ginsburg is a funny premise, something about it didn't feel like it was executed to its full potential. Maybe the rap lyrics weren't as fluid as they could have been or maybe the music felt generic. Kate McKinnon's interjections as RGB were funny, of course, but something felt like it was missing from this rap.
Voter Fraud -It looks like SNL has found a solid new cold open to rely on instead of focusing on Alec Baldwin as Donald Trump, and that's just fine by me. The dimwits at Fox News are easy targets, but Kate McKinnon and Cecily Strong are so great as Laura Ingraham and Judge Jeanine Pirro that it elevates the simplicity of it all.
Friends-giving – The premise for this was a good one, but I can't help but feel like it would have been better if Kyle Mooney was part of this sketch instead. I don't know why, but it felt like something he should have been part of. In fact, where was Kyle Mooney during this entire episode? He was sorely missed.
The Worst
RV Life – Despite Heidi Gardner's best efforts at making this funny, it all just felt pretty uninspired. I feel like more physical comedy could have come from the confined space of the RV and Gardner's character could have had more of a variety of ways of feigning her love of RV life, but it all felt rather repetitive. Plus, how do you put Kate McKinnon in an outfit and wig like that and not use her more wisely?
Space Thanksgiving – I was hoping this sketch was leading up to something much funnier, but it feels like maybe it was severely edited for time or something like that, which is a shame since the drag queen GPS that followed (below) wasn't worth the other two minutes of air time that could have been used for this sketch. The sketch felt designed to make the actors flub their lines, which they did a few times, but it was also interrupted by some gaff that happened with the props, not to mention the failed green screen effect in the last shot of Pete Davidson as the kern. Lame.
Disney – While having a group of precocious kids know that their father is being cheated on while he's completely oblivious to it all is a funny idea, it's ruined by the fact that Steve Carell's character is made to be too stupid to be believable. Carell plays it with great conviction, which doesn't make it a complete loss, but even so, this sketch was a dud for me.
GP Yass – Yikes. There's a much funnier version of this sketch somewhere, but this certainly isn't it. Everything about it feels half-baked. SNL's commercial parodies usually knock it out of the park, but this feels so phony, and even if it's intentional, it's not in a way that feels like it's accurately replicating a cheesy advertisement. The ladies of Ru Paul's Drag Race deserve better.
Weekend Update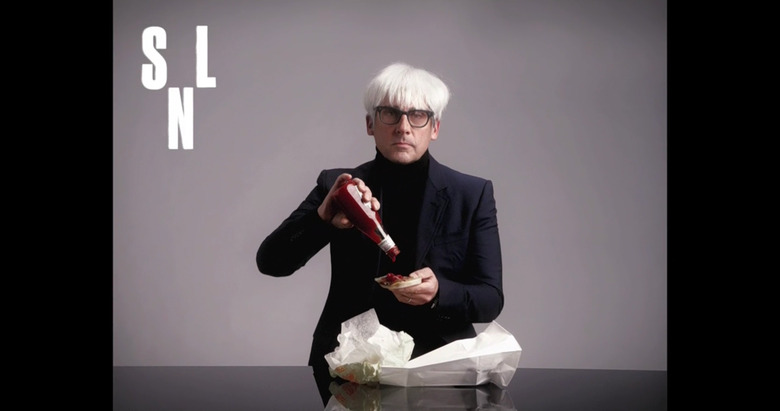 Colin Jost and Michael Che felt pretty loose this week, especially since they laughed at each other's jokes a few times. But again, I can't help but feel like these two work best when they're a lot more interactive and quickly ribbing and reacting to each other instead. It hasn't happened a lot this season so far, and it would be nice if they got back to it.
Denver Riggleman Addresses Bigfoot Erotica – Mikey Day is quickly becoming the male equivalent of Kate McKinnon on Saturday Night Live. He's not quite as versatile, but he can transition into a variety of characters and really makes his Weekend Update appearances something funny. This one in particular is a simple gag, but you can't help but chuckle at his aroused reading of Bigfoot erotica brings some.
LaVar Ball on LeBron James' Criticism – This is one of the few recurring Weekend Update characters from Kenan Thompson that doesn't do the trick for me all that much. His over-confidence and exaggerated self-promotion is a funny premise, but it's never quite as funny as other characters Kenan Thompson brings to the desk. I would say it's because I don't care about sports very much, but there are plenty of other sports-centric sketches and characters that have worked for me.
The Host
It's been 10 years since Steve Carell hosted Saturday Night Live, and even though it's his third time hosting and The Office is no longer on the air, that didn't stop SNL from using the opportunity to get some laughs out of the beloved NBC comedy series. In the monologue, The Office co-stars Ed Helms, Ellie Kemper and Jenna Fischer all appear and won't stop bugging Steve Carell about doing a reboot of The Office. Even Carell's real life wife Nancy Carell (who played Carol the realtor on The Office) tells him to do it. Sadly, it just seems to be a gag.
The MVP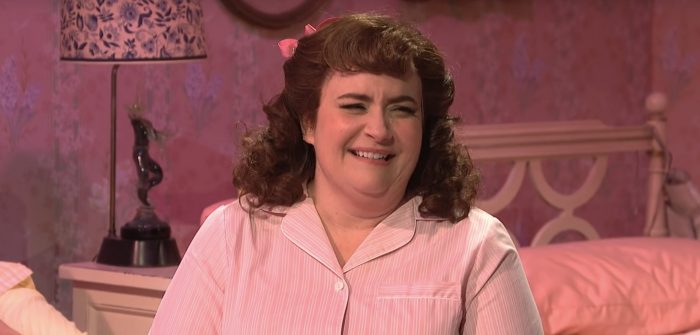 Aidy Bryant – There wasn't really a standout performer in this week's SNL. The entire episode was mostly average, and even the best sketches weren't among the usual quality that the "best" category usually entails. But Aidy's turn in the Grease parody sketch really gave me some big laughs. And even her part in the terrible "Disney' sketch brought some relief.
The Final Word
For an episode featuring a seasoned comedy star and sketch comedian, this felt like a bit of a disappointment, especially for the Thanksgiving episode. Part of me wishes they would have went back to the well and dove into The Office a little more than they did in the monologue, but I digress.
We'll be back with another review after Claire Foy hosts Saturday Night Live on December 1.