The Criterion Channel: Criterion Launches Independent Streaming Service In The Wake Of FilmStruck's Demise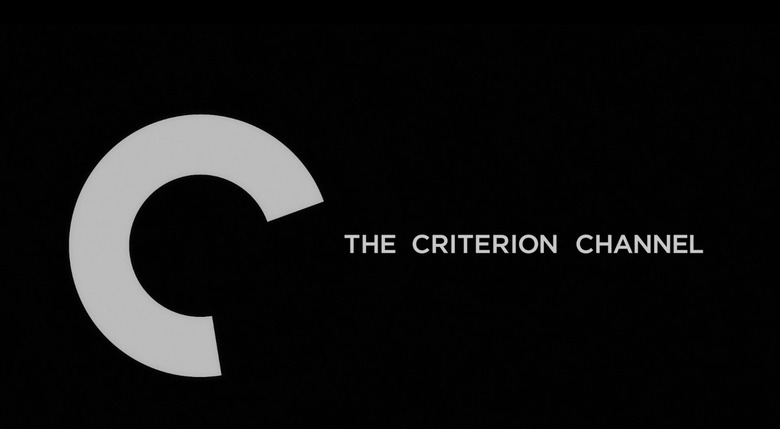 The Criterion Collection and WarnerMedia have announced the launch of The Criterion Collection as a new independent streaming service. That's great news for cinephiles that have been mourning the demise of FilmStruck, the niche but well-beloved movie subscription service that WarnerMedia unceremoniously axed last month. However, this happy news for movie lovers seems like it translates to one sad thing: FilmStruck is probably dead.
Read on to learn more about the new streaming service, and when you'll be able to access it.
Movie lovers may not have been able to save FilmStruck, but the Criterion Collection will have a whole new digital service to share its classic films with the masses. The company is partnering with WarnerMedia for a "free-standing streaming service" called The Criterion Channel that is set to launch in spring 2019. The Criterion Collection movies will also be available on WarnerMedia's new streaming service that will launch in late 2019.
So how much will it cost? Well, right now you can sign up to be a Charter Subscriber, and you'll get a 30-day free trial and a reduced fee for as long as you keep your subscription active. That reduced price is $9.99 a month or $89.99 a year. Otherwise, regular subscribers will pay $10.99 a month or $100 a year.
Other benefits of the Charter Subscriber opportunity include concierge customer service with a special customer ID and e-mail address, a holiday gift-certificate present to use on Criterion's website, a Charter Subscriber membership card, and access to all those movies from Criterion that you love so damn much.
"If you loved the curated programming we've been doing with our friends at FilmStruck, we have good news for you," Criterion wrote in a press release, thanking the upswell of support that has risen in the wake of FilmStruck's shuttering and promising that The Criterion Channel will be "carrying on with that mission." They reiterated that The Criterion Channel will definitively replace FilmStruck, confirming yesterday's report that a "new iteration" of FilmStruck would be launched:
"The Criterion Channel will be picking up where FilmStruck left off, with thematic programming, regular filmmaker spotlights, and actor retrospectives, featuring major classics and hard-to-find discoveries from Hollywood and around the world, complete with special features like commentaries, behind-the-scenes footage and original documentaries."
The service will include all of the films from the lauded Criterion Collection — which was one of FilmStruck's most attractive features — as well as WarnerMedia's "deep and extensive library" of films. The companies also announced the continuation of the Criterion Channel's guest programmer series Adventures in Moviegoing, which featured movie-loving cinephiles such as Barry Jenkins, Guillermo del Toro, Bill Hader, and Mira Nair. The new Criterion Channel will also feature the return of Criterion's monthly 15-minute film school, Observations on Film Art, Tuesday's Short + Feature, and the Friday double-bill.
The Criterion Channel will be the collection's latest streaming platform. Before the vast collection of classic films found a home at FilmStruck in 2016, they were streaming on Hulu.
This announcement comes in the wake of the death of FilmStruck, which galvanized prolific filmmakers including Martin Scorsese, Christopher Nolan, Guillermo del Toro, and Paul Thomas Anderson, to send letters to WarnerMedia while an online petition gathering over 50,000 signatures fought to save the service. WarnerMedia has certainly not been popular among cinephiles recently with its sudden shuttering of FilmStruck, but this is a much better option than the popular theory that the classic movie service would simply be folded into Warner's upcoming streaming platform. The Criterion Channel allows movie lovers a one-stop shop for all the acclaimed classic and foreign films, while giving a platform for little-seen, eclectic fare that would otherwise be impossible to find.