Hidden Streams: The Best Older Movies Streaming Right Now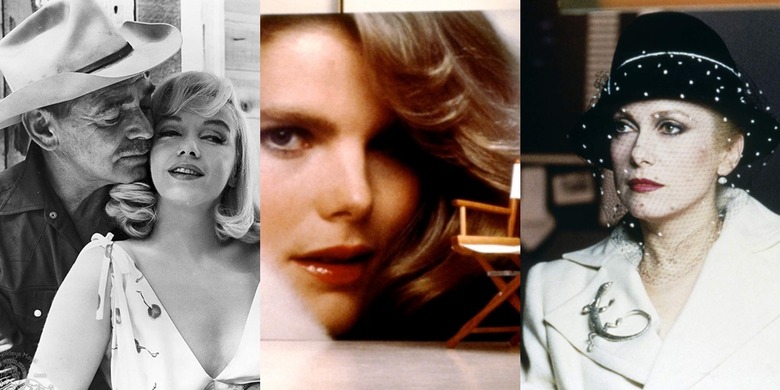 (Welcome to Hidden Streams, a column focused on the best older movies available to stream on your favorite services, including Netflix, Amazon, Hulu, and more.)Everything going on with FilmStruck might make it harder for cinephiles to dig those older hidden gems out of the overwhelming piles of streaming titles. From lesser-known classics to cult favorites, we've put together a handy guide to some of the best older films you can stream on the various platforms. In this flagship edition of Hidden Streams, you'll find plenty of golden (and not-so-golden) oldies to check out or revisit, including torrid love affairs, post-apocalyptic terror, the tragic death of an emerging starlet – and nothing that was released after 1985.
Now Streaming on Netflix
Release date: 1946Director: Orson WellesCast: Edward G. Robinson, Loretta Young, and Orson WellesFor his third feature film – a thrilling noir – Orson Welles directed himself in the role of Franz Kindler, a Nazi fugitive hiding in Connecticut to avoid punishment for his war crimes. Edward G. Robinson is special investigator Mr. Wilson, who's been tasked by the United Nations War Crimes commission to locate Kindler and bring him to justice. Now living under the name Charles Rankin, Kindler has successfully erased all traces of his former identity – except for one: his obsession with clocks. The Stranger was Welles' most conventional film – and thus his only legitimate box office success, though its greatness is often overshadowed by the filmmaker's more stylish efforts, like Citizen Kane.For fans of: Touch of Evil, Shadow of a Doubt, L.A. Confidential, and Black Book.
The Bitter Tears of Petra von Kant
Now Streaming on Amazon Prime
Release date: 1972Director: Rainer Werner FassbinderCast: Margit Carstensen, Hanna Schygulla, and Irm HermannBased on his own play of the same name, Rainer Werner Fassbinder's 1972 film boasts an all-female cast – long before it seemed subversive or radical to do so. The Bitter Tears of Petra von Kant stars Margit Carstensen as the title character, a successful fashion designer whose romantic history with men is fraught with heartache and tragedy. Petra lives with her assistant and fellow designer Marlene in what amounts to a codependent sado-masochistic relationship: Marlene is often degraded by Petra, who forces her assistant/lover to submit to her sadistic whims. The Bitter Tears of Petra von Kant traces the title character's evolving relationship dynamics with other women and takes place almost entirely in her bedroom – the focal point of which is a huge reproduction of Poussin's Midas and Bacchus, a 17th century painting that depicts nude (or mostly nude) men.For fans of: The Duke of Burgundy, The Clouds of Sils Maria, and Persona.
Now Streaming on Amazon Prime
Release date: 1974Director: Alan BridgesCast: Sophia Loren and Richard BurtonThis remake of David Lean's 1945 film is, like its predecessor, based on the Noel Coward play Still Life, and follows a man and a woman – both married to other people – who engage in a torrid affair after meeting in a railway station. Unlike its predecessor, however, 1974's Brief Encounter is not nearly as beloved. Many criticized the remake for its misguided casting of Sophia Loren and Richard Burton as lovers due to their complete lack of chemistry. And yet this – along with the fact that it was ultimately only ever released as a television film – is exactly what makes the remake so fascinating to watch. Poorly received upon its initial screening in New York, plans to distribute Brief Encounter in theaters internationally were abandoned.For fans of: Awkward romantic pairings (see also: Gigli, Passengers), Carol, and 1945's Brief Encounter.
Now Streaming on Amazon Prime
Release date: 1983Director: Bob FosseCast: Mariel Hemingway, Eric Roberts, and Cliff Robertson.Directed by Bob Fosse (Cabaret), Star 80 chronicles the brief rise and tragic fall of Playboy Playmate Dorothy Stratten (Hemingway), who was brutally killed in a murder-suicide committed by her abusive husband Paul Snider. The film vacillates between 1980, when the murder-suicide took place, and the two years leading up to that horrible day. It explores the tumultuous relationship between the two as Paul tried to capitalize on – and take ownership of – Dorothy and her success. Star 80 features a career-best performance from Eric Roberts as the possessive Paul and a subtly stunning turn from Hemingway as the late, could've-been-great Dorothy Stratten. (Also of note: The film's pivotal murder-suicide scene was filmed in the house where the actual crime took place.)For fans of: You Must Remember This' "Dead Blondes" series, Bob Fosse, Boogie Nights, and Gia.
Now Streaming on Amazon Prime
Release date: 1983Director: Tony ScottCast: Catherine Deneuve, Susan Sarandon, and David BowieBefore directing a series of successful studio films, Tony Scott made his feature debut with this erotic thriller starring Catherine Deneuve as the seductive vampire Miriam and David Bowie as her eternal lover, John. Not long after the film opens, John begins suffering from insomnia and discovers that he's aging rapidly. Miriam sold him a false bill of goods; she's given him eternal life, but not eternal youth, so he seeks help from a specialist, played by Susan Sarandon. What follows is a dark, visually engaging love triangle and tale of addiction that's unlike anything Scott would make after it. Though many critics felt the film had more style than substance upon its initial release, The Hunger has become a cult classic and features a remarkable performance by Bowie.For fans of: Interview With the Vampire (Tony Scott was in talks to direct the adaptation before he made The Hunger), Let Me In, and A Girl Walks Home Alone at Night.
Now Streaming on Amazon Prime
Release date: 1977Director: Donald CammellCast: Julie Christie, Fritz Weaver, and Robert VaughnBased on the novel of the same name by Dean Koontz, Demon Seed follows the brilliant Dr. Alex Harris, whose obsession with the creation of an artificially intelligent super-computer has caused a rift between him and his wife, Susan. When the computer takes over Harris' home, it holds Susan captive and forcefully impregnates her in the hopes of using the child as its human host. Demon Seed is sci-fi horror at its silliest – and most unforgettable, due in large part to Christie's ability to keep this absurd story on the ground.For fans of: Rosemary's Baby, Don't Look Now, and Ex Machina.
Now Streaming on Amazon Prime
Release date: 1961Director: John HustonCast: Marilyn Monroe, Clark Gable, and Montgomery CliftPerhaps the most interesting thing about The Misfits isn't the film itself, but the people who made it. John Huston's drama about an unlikely quartet of outsiders and the time they spend together in the Nevada desert features the final performances of both Clark Gable and Marilyn Monroe: the former died of a heart attack two days after filming was completed, and the latter met her tragic end the following year. Although considered a massive failure upon its initial release, The Misfits features career-best performances from all involves – including Monroe, whose marriage to the film's screenwriter and playwright Arthur Miller dissolved over the course of production.For fans of: Reality Bites, Brokeback Mountain, and The Rider.
Now Streaming on Hulu
Release date: 1967Director: Mark RobsonCast: Sharon Tate, Barbara Parkins, and Patty DukeBased on Jacqueline Susann's best-selling novel, Valley of the Dolls traces the rise and fall of three young women as they try to make it in show business: Anne Welles (Parkins), who unexpectedly becomes a successful TV model overnight; Neely O'Hara (Duke), an ambitious singer who performs on Broadway; and Jennifer North (Tate), a chorus girl struggling to reconcile with her status as a sex symbol in an industry that rewards – and exploits – her. Together, the three women embark on a life-changing odyssey of narcissism, alcohol abuse, and pill addiction in this uncanny melodrama.For fans of: The Virgin Suicides, Showgirls, and Mommie Dearest.
Now Streaming on Amazon Prime
Release date: 1978Director: Irvin KershnerCast: Faye Dunaway, Tommy Lee Jones, and Brad DourifBefore making his directorial debut with Halloween, John Carpenter's first studio feature was The Eyes of Laura Mars – based on a spec script he'd written and influenced by Italian Giallo films. The story follows the eponymous Laura, a controversial fashion photographer with a proclivity for violent imagery. Laura soon develops the macabre ability to see through the eyes of a mysterious killer, and as those visions begin informing her work, she draws the suspicion of the man investigating the actual killings. Faye Dunaway, fresh off winning an Oscar for her role in Network, plays Laura opposite Tommy Lee Jones' detective in this disturbing supernatural thriller – which also features one heck of a twist ending.For fans of: John Carpenter, Julia's Eyes, and The Cell.
Now Streaming on Shudder
Release date: 1980Director: Dario ArgentoCast: Irene Miracle, Leigh McCloskey, and Daria NicolodiThe Italian master of horror's follow-up to Suspiria centers on a young man who travels to New York City to locate his missing sister, who disappeared from an apartment building that also happens to house a centuries-old witch. Inferno is the second installment in Argento's Three Mothers trilogy, which concluded with the admittedly atrocious 2007 film The Mother of Tears. Although Inferno is not nearly as spellbinding as the phenomenal Suspiria, it's still one of Argento's most masterful works – and one of the most underrated horror flicks of the '80s.For fans of: Suspiria (either version), The House of the Devil, and Possession.
Now Streaming on Shudder
Release date: 1984Director: Mick JacksonCast: Karen Meagher and Reece DinsdaleThreads has haunted viewers since its debut on British television in 1984 (it premiered on TBS in America four months later). The docudrama follows two families as they deal with the repercussions of a nuclear attack on their town in England – the result of a confrontation between the U.S. and the Soviet Union. Threads was notably the first film of its kind to depict nuclear fallout, and it did so in vivid, horrifically graphic detail, making it the most-watched film in cable history.For fans of: The Road, Contagion, and WarGames.