Netflix Orders World War II Live-Action/Animated Hybrid Series 'The Liberator'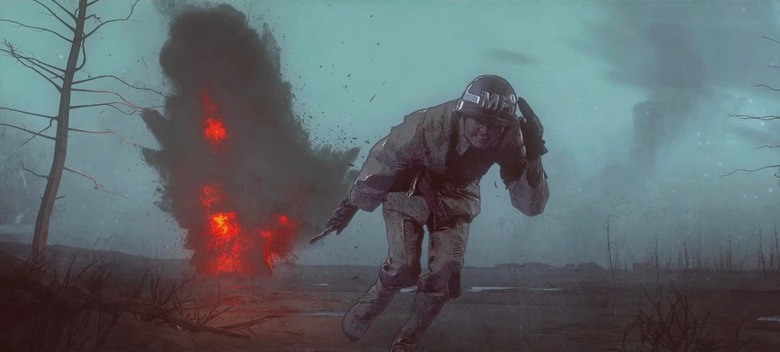 Netflix is breaking new ground in the animation industry with its new live-action/CGI animation hybrid series, The Liberator. The streaming service has ordered the World War II animated series that combines live-action performance with "state of the art" CGI with a never-before-used technology called Trioscope Enhanced Hybrid Animation.
Netflix is doing more than simply becoming a haven for bold, radical, and creative animated projects, it's helping to spearhead the use of animation technology in a way that has never been done before. The streaming giant has ordered the World War II animated drama series The Liberator, based on the book The Liberator: One World War II Soldier's 500-Day Odyssey by Alex Kershaw.
Created by Jeb Stuart (Die Hard, The Fugitive), The Liberator will tell the true story of the "bloodiest and most dramatic march to victory of the Second World War: the battlefield odyssey of maverick U.S. Army officer Felix Sparks and his infantry unit as they fought for over five hundred days to liberate Europe," according to Netflix's press release. Here's the synopsis for the series:
The combat drama will follow Sparks and the 157th Infantry Regiment from Oklahoma, a National Guard unit comprised primarily of cowboys, Native Americans and Mexican-Americans from the Invasion of Italy to the liberation of the concentration camp of Dachau.
But The Liberator is significant not just because of its source material. The four-part series will be the first ever TV series to be produced in Trioscope Enhanced Hybrid Animation, a new patent-pending technology that combines CGI with live-action. The technology was developed by Grzegorz Jonkajtys in collaboration with School of Humans' L.C. Crowley. A+E Studios and Unique Features are partnering with the Atlanta-based animation studio to produce the series.
Netflix has released a few sample photos that give a glimpse of the kind of cutting-edge technology that Trioscope Enhanced Hybrid Animation will produce, which looks somewhat like an evolution of rotoscoping, the animation technique consisting of the tracing of  live action footage projected frame-by-frame onto paper.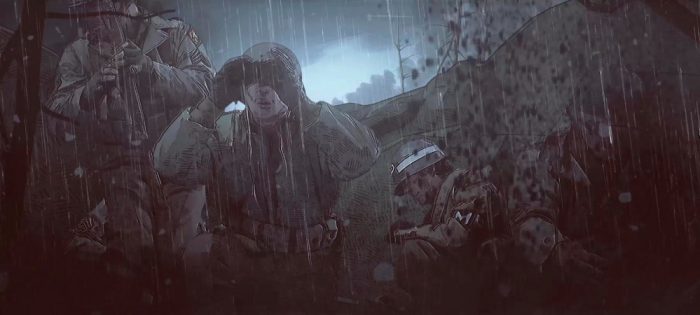 Jeb Stuart will pen and executive produce the series while Alex Kershaw serves as co-producer. No release date has yet been announced for the series.