VOTD: How 'Fantastic Beasts And Where To Find Them' Should Have Ended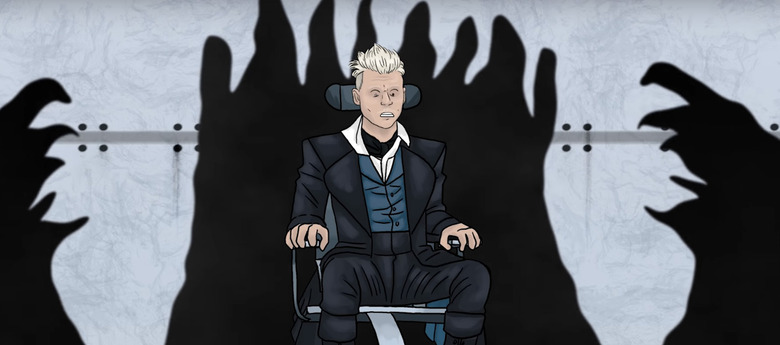 Now that Fantastic Beasts: The Crimes of Grindelwald is in theaters, it's time to look back at the twist ending of Fantastic Beasts and Where to Find Them. However, once you see what How It Should Have Ended came up with, you'll find yourself realizing that the sequel exists because of the irresponsibility and inconsistency with which the Magical Congress of the United States of America deals with magical crime.
Find out how Fantastic Beasts and Where to Find Them should have ended below.
Aside from the fact that it would have been infinitely better if Colin Farrell's character Percival Graves didn't turn into Johnny Depp as Gellert Grindelwald, the ending begs the question as to why MACUSA simply didn't do away with Grindelwald completely. After all, Tina Goldstein (Katherine Waterston) and Newt Scamander (Eddie Redmayne) are sentenced to death for conspiring to help Grindelwald, so why wouldn't Grindelwald himself be treated far worse?
As far as the second half of how Fantastic Beasts and Where to Find Them should have ended, that's something that doesn't make much sense to me. Surely witches and wizards have some way of making themselves immune from the potion that makes the rest of the Muggles forget about what just happened in New York. There are so many magic spells out there that it's entirely feasible to assume that all of the wizards who are out and about fixing the city as the Muggles are having their memory erased would be just find out in the magical rain created by Newt's Thunderbird and potion combo.