Apple Teams With A24, Distribution Company Behind 'Moonlight' And 'Hereditary', For New Movies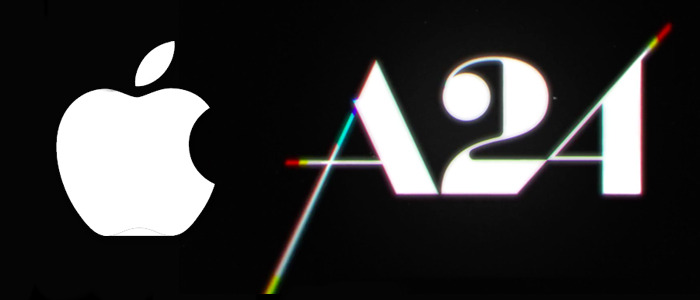 Apple has spent the last year hiring tons of incredibly talented people for a new batch of television shows, and now the tech giant is extending its reach even further into Hollywood.
Apple has joined forces with A24 – the company behind films like Moonlight, Spring Breakers, Hereditary, Lady Bird, and many more – to produce a new slate of movies. Read more about the Apple A24 deal below.
The Hollywood Reporter says that Apple has signed a multi-year agreement with A24 to produce "a slate of multiple films," though no details have been released yet as to what those films could entail.
Apple's expansion into feature films was inevitable, and earlier this year, there were rumors that the tech company might purchase A24 outright in order to better compete with rivals like Netflix and Amazon. With $285 billion to spend, Apple clearly has the money to make that purchase, but it seems like they're easing into the theatrical waters instead of cannonballing into the deep end. (One might even say they're in the shallow now.)
The company's original television shows are said to be available for free on Apple devices when they debut next year, but it's still unclear how things will work on the movie side of things. A24 is producing new movies with Apple, but will they also distribute Apple's movies, or will Apple send those films straight to the same place where its original TV content will be streaming?
Hollywood rarely makes mid-budget movies anymore, but A24 is one of the few hold-outs in that regard. They often team with auteur filmmakers to deliver stunning work that crosses over into the mainstream: movies like Ex Machina, Room, Lady Bird, The Witch, The Disaster Artist, and Eighth Grade. They consistently produce some of the best movies of each year.
Here's another question: will these upcoming Apple films also need to follow the same strict guidelines as the company's TV shows? The shows are going to be extremely family friendly: no sex, violence, risque content, or anything that wouldn't be acceptable streaming on the wall of an Apple store. The prevailing theory is that angry consumers could punish Apple in other ways, like not buying their phones or TV products, so Apple is looking to create shows with high-quality talent that have broad appeal and keep anything offensive to a minimum. Does that mean that this Apple A24 deal will consist of a batch of new PG movies? Hopefully, we'll learn more soon.