'Birds Of Prey' Cast Finally Finds Its Cassandra Cain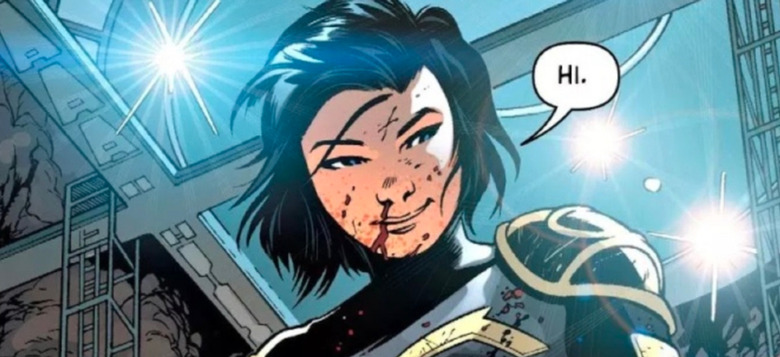 The last big holdout in the Birds of Prey cast has been found. Newcomer Ella Jay Basco is in talks to play Cassandra Cain, one of the Batgirls, in the female-driven superhero film. Basco joins a cast that includes Margot Robbie, Mary Elizabeth Winstead, Jurnee Smollett-Bell, Rosie Perez and Ewan McGregor. Cathy Yan is directing from a script by Christina Hodson, who is also writing the Batgirl movie.
Variety reports that the last major unfilled role in Birds of Prey is on the verge of being locked-down. Young actress Ella Jay Basco, who has had roles on Veep and Grey's Anatomy, will likely play the re-imagined Cassandra Cain. In the comics, the character is a bit older than Basco, but Birds of Prey is reinterpreting her as a 12-year-old. In the comics, Cassandra is the "daughter of assassins David Cain and Lady Shiva. She was deprived of speech and human contact during her childhood as conditioning to become the world's greatest assassin...Cassandra grew up to become an expert martial artist while simultaneously remaining mute, developing very limited social skills, and being illiterate." Cassandra also eventually became one of the many Batgirls in the DC universe.
Other Birds of Prey cast members include Margot Robbie as Harley Quinn, first introduced in Suicide Squad; Jurnee Smollett-Bell as Black Canary, a hero with an ultrasonic scream; Mary Elizabeth Winstead as Huntress, a vigilante character who is the daughter of a slain mob boss; Rosie Perez as Gotham cop Detective Renee Montoya, and Ewan McGregor as villain Black Mask.
Birds of Prey will be a female-driven superhero film from director Cathy Yan, and while it technically still exists within the continuity of the DCEU, who knows how close it will stick to those parameters. I wouldn't be surprised if it forged its own path, as it really seems like Warner Bros. is more than ready to leave the DCEU in the past.
The film will be rated R, just like the upcoming Joaquin Phoenix Joker movie, and director Cathy Yan promises a lot of dark humor. "I immediately loved the script and it felt like something I could really do, and it felt very much like my own voice," the director said, adding: "I could not put the script down, it had so much dark humor to it, which a lot of my work does, and there are themes of female empowerment which are so strong and relatable."
Birds of Prey is scheduled to hit theaters on February 7, 2020.