Dan Aykroyd Still Thinks 'Ghostbusters 3' Is Possible, Keeps Trying To Make "Fetch" Happen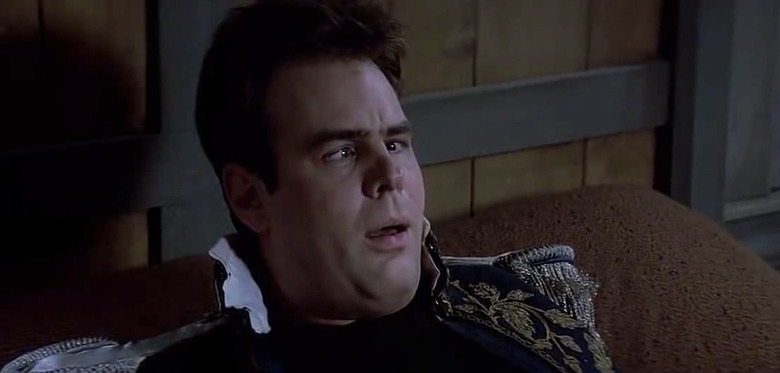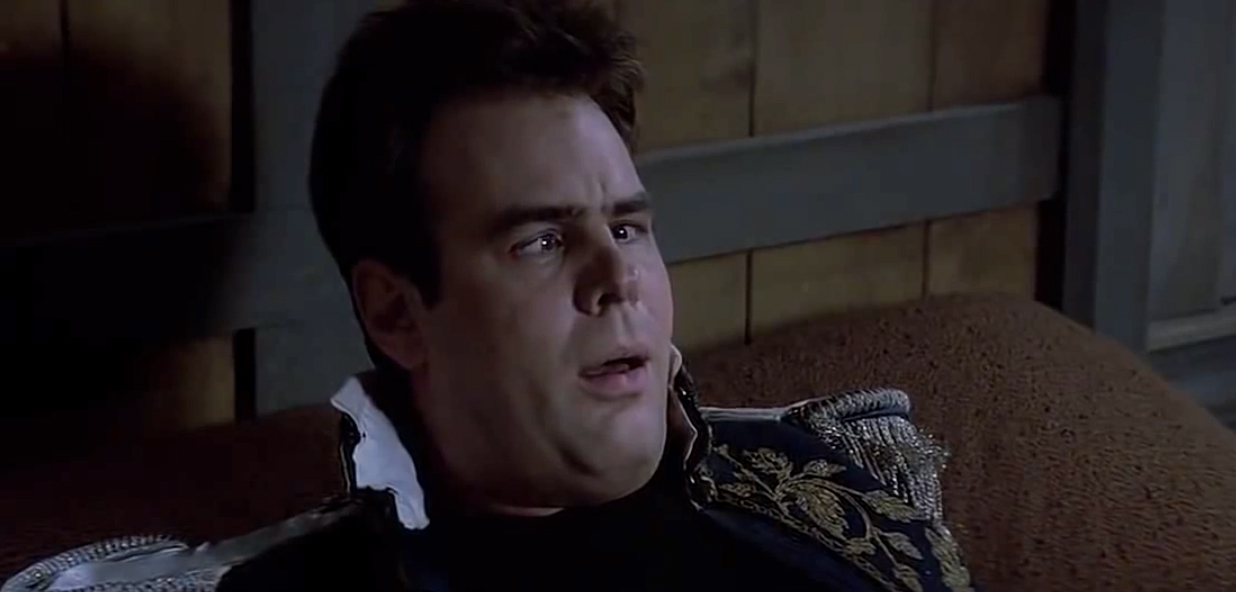 Long before the Ghostbusters reboot tore the internet apart and made a bunch of grown men throw fits like someone popped their birthday balloon, there was a Ghostbusters sequel that was long in development that was hoping to reunite Dan Aykroyd, Bill Murray, Harold Ramis and Ernie Hudson for one more paranormal adventure. There was even a script that was given the greenlight at Sony Pictures, and along with the fact that Bill Murray couldn't be convinced to do it, the film hit an even bigger snag when Harold Ramis sadly passed away. However, Dan Akyroyd seems to have renewed faith that Ghostbusters 3 will happen.
Ghostbusters News has the latest update from Dan Aykroyd, who appeared on a recent episode of AXS TV's The Big Interview with Dan Rather. Eventually talk came around to Ghostbusters, and here's what Aykroyd had to say:
"There is a possibility of a reunion with the three remaining Ghostbusters. It's being written right now."
So even with Harold Ramis gone, Dan Ayrkroyd thinks he can get back together with Bill Murray and Ernie Hudson. However, wasn't Bill Murray uninterested in going back to the well and reprising the role of Peter Venkman? Well, Aykroyd thinks that he's coming around to the idea, adding, "I think Billy will come. The story's so good. Even if he plays a ghost."
The mention of Bill Murray playing a ghost has Bloody Disgusting thinking that the script being used might be the one that features Sigourney Weaver's on-screen son Oscar from Ghostbusters II as a grown post-grad student who inherits the Ghostbusters business after Peter Venkman dies in the first scene, hence Bill Murray playing a ghost in the movie.
Even though that specific route doesn't sound like the best idea, hopefully it would pass the torch to a new crew of Ghostbusters in the same universe instead of trying to reboot the whole thing from scratch while still delivering heaps of fan service, something that held the reboot back from greatness. Of course, there's still a way to connect the reboot to the original and still set up a franchise with a new team of Ghostbusters too. After all, there are comics bridging the universes of all the Ghostbusters franchises created so far, so why can't the film franchise take the same route?
For now, we won't hold our breath that Ghostbusters 3 will happen with the remaining cast members, but if Dan Aykroyd can make it happen, we'll certainly be intrigued to see what they've got up their sleeve.