Hulu Wants To Build Its Own George R.R. Martin Universe With Two 'Wild Cards' TV Shows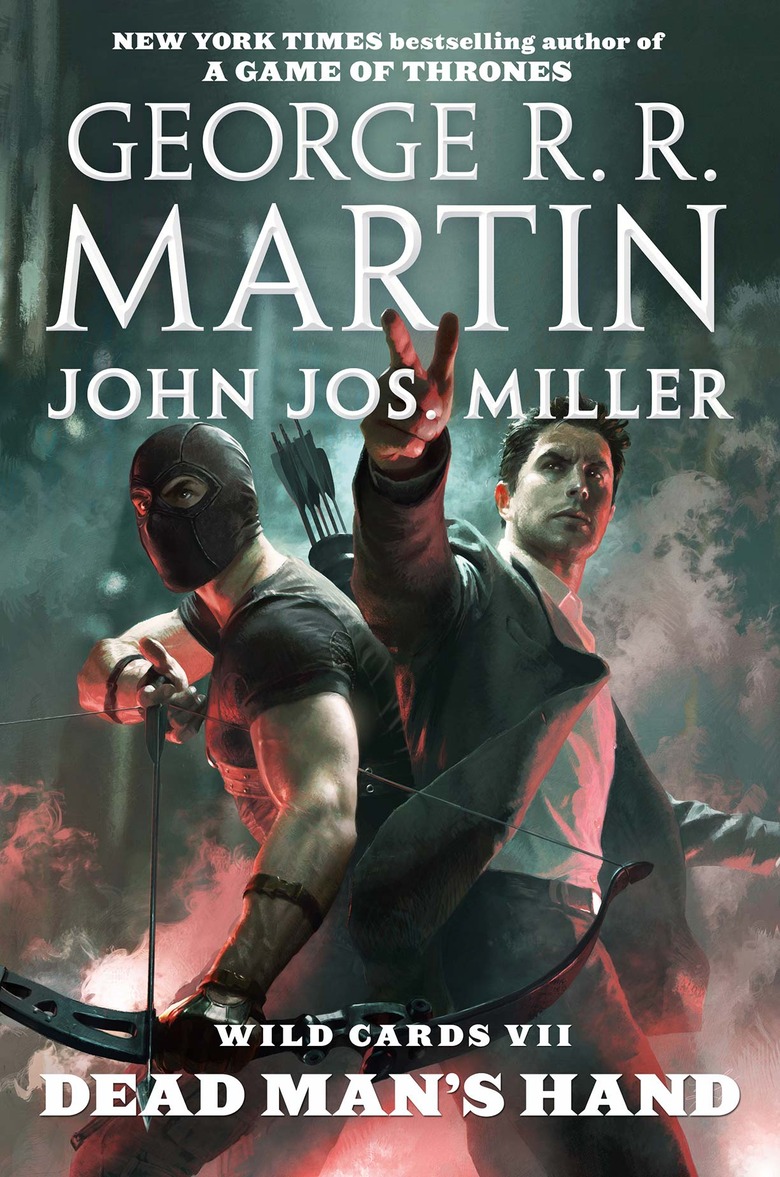 As Game of Thrones winds down to its final season, other networks and streaming services are eagerly jumping at the chance to build their own George R.R. Martin universe. Next in line is Hulu, which is set to develop not one, but two Wild Cards shows, based on the sci-fi series written by multiple authors and edited by Martin.
Variety reports that Hulu is opening a writer's room for two series based on Martin's Wild Cards, a collection of sci-fi novels and anthologies that take place in an alternative American timeline in which an alien virus released in 1946 has devastated humanity.
Written by several authors, Wild Cards is an expansive literary universe edited by Martin and Melinda Snodgrass, loosely based on the pair's long-standing campaign of the role-playing game Superworld. Wild Cards is set in the present day and explores the horrific aftermath of the alien virus that killed 90% of those it infected. But for those who survived, it left a strange effect: it drastically altered their DNA, resulting in some developing grotesque physical deformities and while others develop superpowers instead. Here is the synopsis per Variety:
Called the Wild Card virus, it has passed down through generations, and can go undetected until suddenly activated by a traumatic event — at which point the carrier is either killed, mutated or granted god-like powers. Effects that are largely a manifestation of the victim's emotional state, making them vulnerable to reverence or ridicule on a deeply personal level. Now, after decades of sociological turmoil, having been worshipped, oppressed, exploited and ignored, victims of the virus want to define their own future.
The first Wild Cards books were released in 1987, and the series has continued on since, with over 40 authors and two dozen published books to the franchise's name. The most recent entries to the series, Texas Hold 'Em and Low Chicago, were released earlier this year.
Both Martin and Snodgrass will reportedly executive produce at Hulu. Universal Cable Productions will produce along with Hulu, with Andrew Miller set to write and executive produce both projects.
Wild Cards is just the latest Martin project to potentially head to TV in the wake of the wildly popular HBO fantasy series Game of Thrones. Syfy is set to premiere Nightflyers, while HBO has lined up several Game of Thrones prequels based on Martin's A Song of Ice and Fire lore. Martin may be having trouble putting pen to paper, but he's having no issue putting adaptations to the small screen.