'Swamp Thing' Cast Adds 'Lost' Actor Kevin Durand As Floronic Man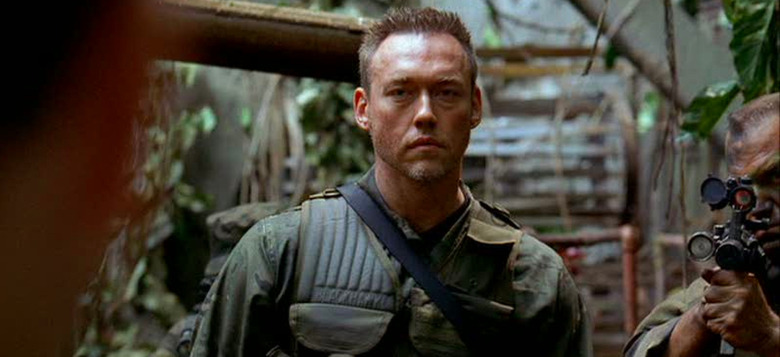 DC Universe's Swamp Thing series continues to amass actors. The latest: Kevin Durand, who appeared on Lost, Legion and more, has come aboard the Swamp Thing cast as Dr. Jason Woodrue, a character who eventually becomes the super-villain Floronic Man. Swamp Thing brings the monstrous comic book character created by by writer Len Wein and artist Bernie Wrightson to life, placing it alongside other DC Universe shows like Titans and Doom Patrol.
Deadline broke the news about Kevin Durand joining the Swamp Thing cast. Durand's character is described as "Prickly genius Jason Woodrue", a "biogeneticist without equal and he knows it. Brought in to study the unique properties of a small-town Louisiana swamp, Woodrue becomes fixated on unlocking the potential contained within — leading to tragic and monstrous consequences."
Curiously enough, this won't be the first live-action incarnation of Woodrue. The character appeared in Batman & Robin, as played by John Glover. There, he was responsible for creating Bane, before eventually being dispatched by Poison Ivy. Needless to say, this wasn't exactly the most comics-accurate portrayal of the character. Also, I'm guessing Durand's version of the character wont create Bane...but you never know.
Dr. Jason Woodrue in Batman & Robin 
Durand joins a cast that includes Andy Bean as "Passionate biologist Alec Holland", who is "caught in the crosshairs of a small town nightmare when he discovers a bizarre local illness may be connected to his work in the swamp. Holland's discovery leads him into conflict with dark forces, from which he emerges as the elemental hero known as Swamp Thing." After Holland transforms into Swamp Thing, he'll be played by Derek Mears.
Other cast members include Crystal Reed as Abby Arcane, Jeryl Prescott as Madame Xanadu, Virginia Madsen as Maria Sunderland and Will Patton as Avery Sunderland. The series hails from executive producers James Wan, Mark Verheiden, Gary Dauberman, Michael Clear and Len Wiseman. Wiseman will direct the first episode, from a script by Verheiden and Dauberman.
Of all the DC Universe shows, this is the one I'm mot excited for. If the series fully embraces its horror elements to create a cool creature series, I'd be thrilled.
Emerging from the swamp with a monstrous physique and strange new powers over plant life, the man who was once Alec Holland struggles to hold onto his humanity. When dark forces converge on the town of Marais, Swamp Thing must embrace what he has become in order to defend the town as well as the natural world at large.