Walt Disney Imagineering TV Show Heading To Disney+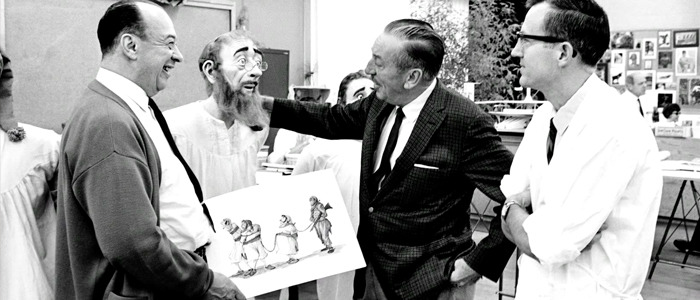 Disney+, The Walt Disney Company's new streaming service, doesn't even have an official launch date yet, but it's already locked down another new series. A docu-series based on Disney's Imagineers is coming to the streaming service, joining a previously-announced show about the women of Disney animation and several high-profile narrative shows set in the worlds of Star Wars and Marvel. Learn more about the Imagineering TV show below.
On an earnings call with investors yesterday (via WDWNT), Disney CEO Bob Iger announced that a documentary series is coming to Disney+ that will take viewers behind the scenes of Walt Disney Imagineering, the research and development arm which designs Disney's theme parks and attractions. Iger explained that the new show will feature "stories we've never really told before and images we have never shared." With this and Ink & Paint, the show about the unsung women who helped build Disney's animation empire, it seems like Disney+ will be a way for the company to continue doing what it does best: mythologizing its past and adding to the brand's legacy.
In 2013, we wrote about a new documentary feature from Academy Award-nominated director Leslie Iwerks that focused on Disney's Imagineers. The film was supposed to be released in 2016, but never saw the light of day. Could this TV show be a revamped and expanded version of that same project? Here's the trailer, which, even if it doesn't end up being part of this new show, still gives us a good idea of what the type of things we can expect to see in it:
I'm guessing they'll probably cut out the interviews with former Pixar head John Lasseter if this ends up making it to the streaming service.
Iger apparently said that this Imagineering TV show is one of several docu-series that are in development for Disney+. That makes a lot of sense: when you have a company with a history as storied as Disney, why not turn the camera on yourselves? Fanatics will go crazy for these kinds of stories, and the studio might even be able to rope in casual viewers as well.
To learn much more about Disney+, click here.