Gus Van Sant To Direct Will Ferrell In Amazon's 'The Prince Of Fashion'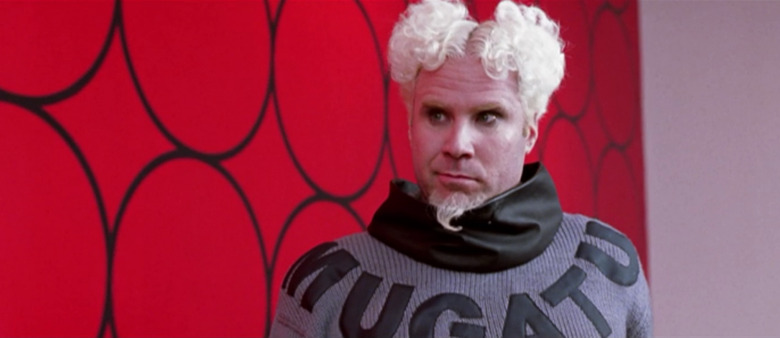 Will Ferrell arguably hasn't given a dramatic performance since 2010's Everything Must Go, but he may be about to diverge from his comedy roots again in a new movie.Gus Van Sant (Good Will Hunting) is set to direct Ferrell in The Prince of Fashion for Amazon Studios, a drama based on a magazine article from award-winning writer Michael Chabon about the time he took his 13-year-old son to Men's Fashion Week in Paris, and "and all I got was a profound understanding of who he is, what he wants to do with his life, and how it feels to watch a grown man stride down a runway wearing shaggy yellow Muppet pants."Deadline reported the news about the new movie, which will be the first time Ferrell and Van Sant have worked together on a feature. Prince of Fashion is based on Chabon's 2016 article "My Son, The Prince of Fashion," which Deadline describes like this:
In the article, Chabon tells a heartwarming story of his son's passion for a world beyond his years, from meeting his fashion idol to experiencing a week of high-fashion runways, at the end of which he finally feels like he's found "his people." When the article was originally published in GQ, it became an internet sensation and was nominated for a "National Magazine Award."
The article is filled with dizzying stories about designers, styles, and icons as Chabon races across Paris to take his son to a series of shows. But at its core, it's a touching story about a father who doesn't share a fondness for his son's interest, but finds joy in watching the son immerse himself in a world he loves.
Ferrell, of course, has had his brush with the fashion world on screen already playing the villain Jacobim Mugatu in the Zoolander movies. But he's always been an underrated dramatic actor (check out 2006's Stranger Than Fiction if you haven't seen it yet) and the notion of him taking a temporary break from the huge comedies for which he's known is exciting to me. I love a good Ferrell comedy as much as the next person, but even his biggest fans will agree that his recent stretch of films – Get Hard, Daddy's Home, Zoolander 2, The House, Daddy's Home 2, and the upcoming Holmes & Watson – is far from the best stretch of his career. Maybe a father-son story from the guy behind Paranoid Park will give him a creative spark.
Jonathan Goldstein and John Francis Daley, who directed Game Night and who are currently attached to write and direct The Flash movie for Warner Bros., are producing The Prince of Fashion through their GoldDay production company. We're not sure when this one will go before cameras because Ferrell is juggling a lot of projects: he's attached to star in an Uber movie, a film based on a singing competition called Eurovision, and remakes of foreign films Force Majeure and The 100-Year-Old Man Who Climbed Out the Window and Disappeared.