The Morning Watch: The Grinch Was Right, What You Need To Remember For 'Fantastic Beasts 2' & More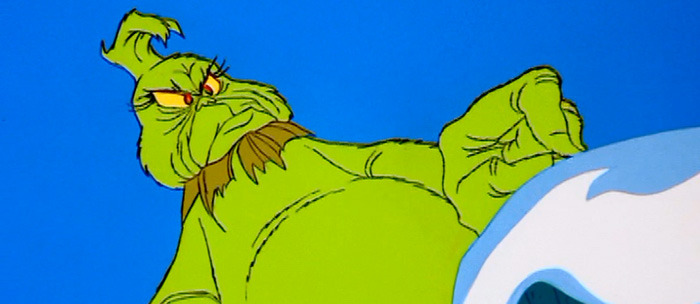 The Morning Watch is a recurring feature that highlights a handful of noteworthy videos from around the web. They could be video essays, fanmade productions, featurettes, short films, hilarious sketches, or just anything that has to do with our favorite movies and TV shows.
In this edition, a refresher reminds you of all the important details you need to remember from the Harry Potter franchise for Fantastic Beasts: The Crimes of Grindelwald. Plus, a video essay makes the case for why The Grinch who stole Christmas might have been right to hate the Whos of Whoville, and Pixar reveals some Easter eggs from Finding Nemo you might have missed.
First up, SyFy takes a deep dive into the lore of The Grinch who has stolen Christmas a few times right now, and based on the various backstories about the grumpy green Grinch, make the case that he might have been right to hate the Whos. This case is especially strong when you consider how he was treated in the live-action adaptation of the tale. Do you think The Grinch was right?
Next up, Warner Bros. reminds you about certain wizarding world details that you might want to remember as you head into next week when Fantastic Beasts: The Crimes of Grindelwald hits theaters. It recaps important pieces of wizard mythology, including details on the Deathly Hallows and the history between Gellert Grindelwald and Albus Dumbledore.
Finally, Pixar points out some fun facts and Easter eggs you might have missed in their underwater adventure Finding Nemo. For example, do you know how many jellyfish fillout the scene where Dory and Marlin race through a huge school of them? Plus, did you catch the references to The Incredibles and Monsters Inc?