'Orange Is The New Black' Sequel Show Being Considered At Lionsgate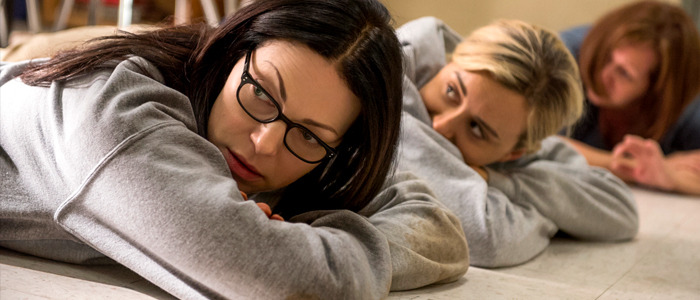 Orange is the New Black was one of Netflix's first big original TV hits, but after a disappointing sixth season, the show is coming to an end with season seven. But that may not be the last we see of Piper, Alex, Suzanne, and Taystee.
The chairman of Lionsgate TV Group revealed today that the company is considering a possible Orange is the New Black sequel series. Read more about it below.
The Hollywood Reporter was on the phone with Lionsgate TV Group chairman Kevin Beggs during an investment earnings call when he explained that the indie studio is "mulling a potential sequel to the series created by Jenji Kohan and starring Taylor Schilling, Laura Prepon, Uzo Aduba and Danielle Brooks."
The wording in that sentence is somewhat vague: is THR simply describing the current series, or are they saying that a possible sequel would also be created by Kohan and star those four actresses?
"We're really proud of the long run that Orange Is the New Black had," Beggs said. "It remains one of Netflix's most-watched shows. We're ending on a high note. Keep in mind we own that series and will be distributing it for years to come. We're already in discussions and, when the timing is right, we'll talk further with Jenji about a potential sequel."
I'm going to assume that all four of those actresses wouldn't return for a sequel show; a few may pop up in cameos, but to bring all four back would basically be the equivalent of an eighth season of the current series.
To be clear, a sequel show isn't officially in the works yet, but "ongoing discussions" between Lionsgate and Kohan have been happening for "a few years," so it seems likely that it will happen.
Last year, THR spoke to executive producer Tara Herrmann about spin-off ideas for the show, and she suggested a Broadway production or following couples like Larry Bloom (Jason Biggs) and Polly Harper (Maria Dizzia) or Cal (Michael Chernus) and Carol Chapman (Deborah Rush). A Broadway adaptation could be interesting, but to me, the idea of continuing the story with either of those other couples sounds like a disaster in the making. The biggest reason Orange is the New Black works so well is because of its focus on a diverse and fascinating group of female characters who hadn't been given the spotlight on television before. To put a couple of boring white couples in the forefront would suck the spirit out of the show.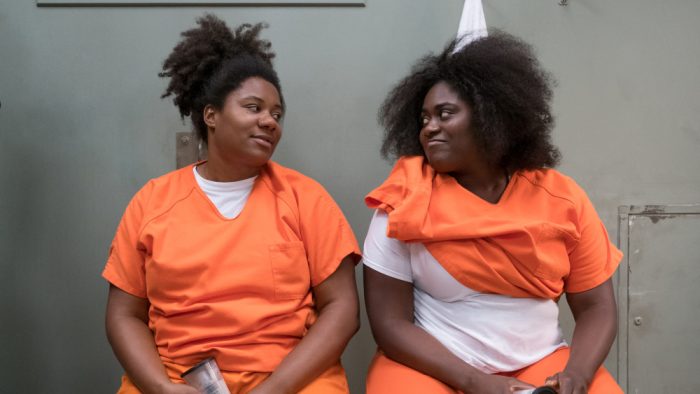 Since I actively despised the most recent season, I wouldn't mind if they scrapped this idea altogether. I'd hate to see a spin-off about any of the new characters they introduced this year, like the obnoxious "Badison" or fighting sister characters Carol and Barb. And hopefully, the final season of the current show will bring enough closure to the rest of the mainstay cast that we won't feel the need to spend any more time with them.
Then again, there's always the chance this could be a Breaking Bad/Better Call Saul situation, in which a spin-off is eventually considered by many to have surpassed the original in quality. Maybe Jenji Kohan has the ability to make lightning strike twice.
Should this series get the greenlight, it'll be interesting to see where it ends up airing. Orange is the New Black is a Netflix Original, but Netflix is technically licensing the content from Lionsgate TV. We know Netflix has just built their own production facility in New Mexico and the streaming service is looking to generate its own content and keep everything in-house, so it remains to be seen if they would consider a potential sequel to be a necessary addition to its streaming library or if they'd let it play on a different network or streaming service. We'll keep you posted with more info as this develops.