More 'Aquaman' Test Screenings Bring A Wave Of Positive Reactions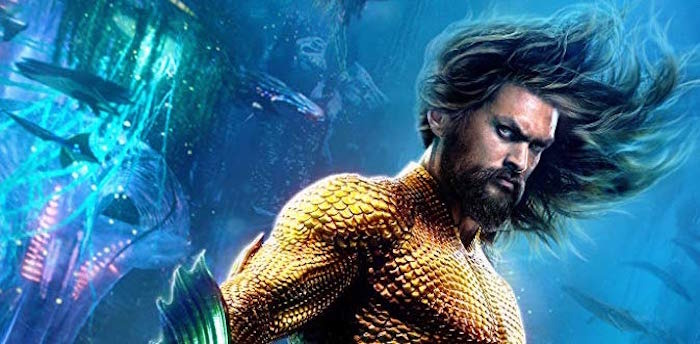 We're a month away from the theatrical release of Aquaman, but Warner Bros. seems to still be testing the waters with the comic book movie starring Jason Momoa and directed by James Wan.
At least one more test screening for Aquaman appears to have been held in California recently, with more reactions pouring in from the lucky audience members selected to come aboard. And the Aquaman early buzz seems to be much the same as before: mostly positive.
At the very least, Aquaman is looking to be a crowd-pleaser with some minor issues that don't detract from the aquatic superhero adventure. The test screening for Aquaman, which seems to have shown audiences the final completed version after Wan and co. worked tirelessly on post-production, made a big splash with all who attended.
Considering what happened with justice league it's a major turn around for this franchise it has a mixture of levity and depth this truly is Star wars under water

— Mick minas your host with the most (@MOVIESTVMAD) November 8, 2018
So... about #Aquaman. A reaction from final film:
- It's pretty good! Not groundbreaking, but solid
- Action is good, story is alright
- CGI is decent
- Score is meh
- Mera/Arthur are hit and miss
- Overall, a good film pic.twitter.com/vK678zRptE

— aemon // ايمن (@AemonBarz) November 8, 2018
Aquaman was sooo gooood!!! 🙌🏽😬 https://t.co/kKpGCe3rjJ

— ale 【=◈︿◈=】 (@aleJOHNdra_) November 8, 2018
Geeks WorldWide Editor-in-Chief KC Walsh, who seems to have been on top of reactions pouring out from Aquaman test screenings since this summer, summarized the general consensus from the test screening best: "it's really everything you want" in a DC superhero movie.
For those asking, audiences seem to really love #Aquaman last night, haven't heard a single bad thing, beautiful, funny, adventurous, it's really everything you want. pic.twitter.com/15DrTGYU9q

— KC Walsh (@TheComixKid) November 8, 2018


Aquaman has yet to screen for critics, but Warner Bros. seems to be building hype among the fan community with these frequent test screenings, which have been more successful than not. While it's a little odd that Warner Bros. would be testing the film this late in the game, it does get that word-of-mouth hype for Aquaman going, which is good news for a blockbuster film tracking for a $40-$60 million opening.Aquaman is directed by James Wan and stars Jason Momoa, Amber Heard, Willem Dafoe, Temuera Morrison, Dolph Lundgren, Yahya Abdul-Mateen, Patrick Wilson, and Nicole Kidman. It hits theaters on December 14, 2018.
From Warner Bros. Pictures and director James Wan comes an action-packed adventure that spans the vast, visually breathtaking underwater world of the seven seas, "Aquaman," starring Jason Momoa in the title role. The film reveals the origin story of half-human, half-Atlantean Arthur Curry and takes him on the journey of his lifetime—one that will not only force him to face who he really is, but to discover if he is worthy of who he was born to be...a king.