Susanne Bier Will Direct 'The Undoing' Limited Series, Starring Nicole Kidman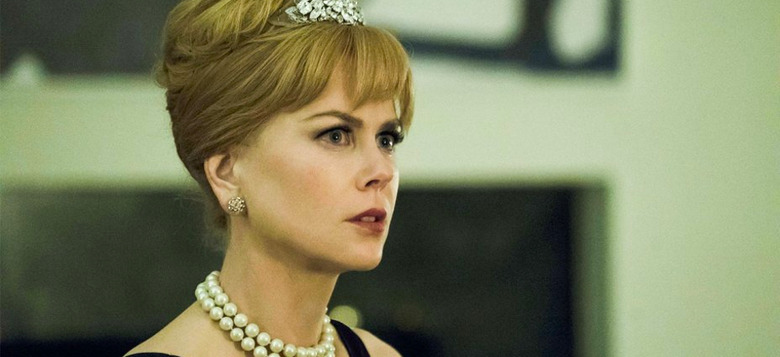 Susanne Bier, director of The Night Manager and the upcoming Bird Box, will direct Nicole Kidman in HBO's The Undoing limited series. This will be Kidman's second starring role in a limited HBO series, following her work on Big Little Lies. Appropriately enough, Big Little Lies writer David E. Kelley will also be writing The Undoing, a mystery based on the novel You Should Have Known.
Nicole Kidman is sticking with David E. Kelley and HBO. After working with both for Big Little Lies, Kidman will star in The Undoing, and now the limited series has found its director: Susanne Bier. Bier directed the entire limited series The Night Manager, and the upcoming Netflix movie Bird Box, starring Sandra Bullock. Bier will direct all six episodes of The Undoing, in which Kidman plays a therapist whose husband disappears.
The limited series is based on Jean Hanff Korelitz's 2014 novel You Should Have Known. Here's the novel's synopsis:
Grace Reinhart Sachs is living the only life she ever wanted for herself, devoted to her husband, a pediatric oncologist at a major cancer hospital, their young son, Henry, and the patients she sees in her therapy practice. Grace is also the author of the forthcoming You Should Have Known, a book in which she castigates women for not valuing their intuition and calls upon them to pay attention to their first impressions of men.
But weeks before the book is published, a chasm opens in her own life: a violent death, a missing husband, and, in the place of a man Grace thought she knew, only a chain of terrible revelations. Left behind in the wake of a spreading and very public disaster, and horrified by the ways in which she has failed to heed her own advice, Grace must dismantle one life and create another for her child and herself.
I haven't seen Bird Box yet, but I loved Bier's work on The Night Manager, and am interested to see what she does here. Kidman, meanwhile, remains one of our best working actresses, worth watching in anything. "David has created another propulsive series with a fascinating, complicated female role at its center," Kidman said when the project was first announced. Kidman will also return for HBO's Big Little Lies season 2, which Kelley will also write. Big Little Lies was originally supposed to be a limited series with one season, but the show's popularity resulted in HBO ordering more. Big Little Lies season 2 arrives in 2019. No date has been set yet for The Undoing.