Industrial Light & Magic Launches ILM TV, Which Will Handle Visual Effects For 'The Mandalorian'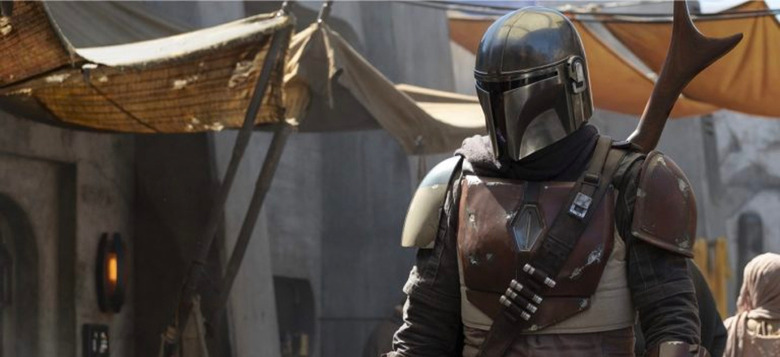 Award-winning visual effects company Industrial Light & Magic announced today that they've launched a brand new division. ILM TV will, as the name suggests, serve the "streaming and episodic television market" and expand the ILM brand beyond theaters and the VR projects of ILMxLab.
The first shows that ILM TV are slated to work on are SyFy's Superman prequel series Krypton and Disney Play's upcoming live-action Star Wars show The Mandalorian.
Industrial Light & Magic has won 15 Oscars for Best Visual Effects since being created in 1975, but like many A-list movie stars these days, they're not content with remaining solely in movie theaters. Hence ILM TV, a new division that will "focus on entertainment beyond the big screen." The division will operate out of a new 47,000 square foot facility in London and be overseen by visual effects supervisors Hayden Jones and Jonathan Privett alongside executive producers Louise Hussey and Stefan Drury; that team won a BAFTA (the British equivalent of an Academy Award) for their work on the sci-fi anthology series Black Mirror.
It seems like biggest takeaway here is that ILM TV is working on The Mandalorian, Jon Favreau's highly-anticipated live-action Star Wars show. That will keep the new show's visual effects inside the Lucasfilm family: George Lucas created Industrial Light & Magic as a division of Lucasfilm in 1975 to help create visual effects for the first Star Wars movie, and Lucasfilm is producing The Mandalorian for Disney's new streaming service.  ILM has worked on TV projects before, including The Young Indiana Jones Chronicles, which "brought feature film quality effects to an episodic series for the first time."
Here's a video of Lucas talking about how and why he created the company:
Creating an entire division dedicated to the medium signals an awareness on ILM's part that television and streaming services are drawing huge audiences and have arguably surpassed movies as the preeminent form of entertainment for our culture in 2018.
"We are extremely excited to be re-igniting ILM's involvement in this market and to showcase the team's expertise, unrivaled technology and production management globally," says VFX supervisor Hayden Jones, "The television and streaming segments have grown exponentially in recent years and we are seeing substantial demand for high calibre visual effects that can be delivered on schedule and within budget, all of which lie at the core of our teams expertise and proven track record."
If you have some extra time to spare and are interested in more about ILM, here's a fun little documentary about the company that aired on TV back in 1999: