Unmade Stanley Kubrick Script 'Burning Secret' Is Going Up For Auction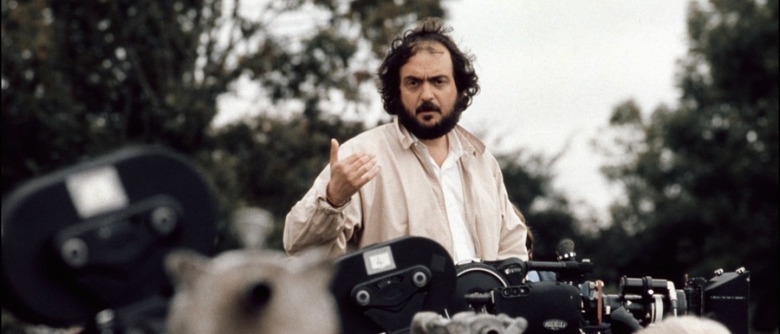 Acclaimed director Stanley Kubrick died in 1999, but if a bold enough filmmaker comes along, a new movie may be added to Kubrick's cinematic legacy.
Kubrick co-wrote the script for a movie adaptation of a novella called Burning Secret back in 1956, but the film never got made – not only that, the screenplay was thought to be lost forever. But someone found it earlier this summer, and the Stanley Kubrick Burning Secret script is officially going up for auction later this month. Could his version of the story actually make it to the big screen after all?
Deadline says the long-lost script is going up for auction at Bonhams New York on November 20, 2018, and it's expected to sell for around $20,000.
Kubrick, the iconic director of classics like 2001: A Space Odyssey, The Shining, A Clockwork Orange, and Dr. Strangelove, co-wrote this script with Calder Willingham (The Graduate). While Stefan Zweig's original novella takes place in Austria, their script changes the setting to America. The story follows a charming but predatory 30-year-old salesman who befriends a 10-year-old boy in order to get close to the boy's mother, whom the salesman is trying to seduce.
The screenplay has an MGM stamp on it, but it's unclear whether the studio still owns any rights to it; an MGM representative told Deadline that the studio is "reviewing the matter internally." In the meantime, winning the script at the auction would allow a brazen producer an opportunity to embark on a controversial journey into movie history: adapting a script from arguably one of the greatest filmmakers who ever lived.
But will anyone actually take that leap? Even though Orson Welles' final film The Other Side of the Wind just hit Netflix, Burning Secret seems to touch on some #problematic material. When the script was located earlier this year, Kubrick scholar Nathan Abrams told The Guardian: "The child acts as an unwitting go-between for his mother and her would-be lover, making for a disturbing story with sexuality and child abuse churning beneath its surface." That may not be a story that an image-conscious film studio is interested in exploring these days.
The script is over 100 typed pages and seems ready and waiting should someone be willing to pounce on it. But could a modern adaptation be any good? Joshua Fried, the son of the current owner of the manuscript, offered his opinion about the script:
"There are some parts which could seem a little dated but the denouement is very strong. It solidifies the transformation of the child and solidifies his relationship to all the adults. Before that he is bewildered by their behavior. A lot of meaning is packed into that one moment. The project also has some strong resonance with Eyes Wide Shut in terms of its themes of sexual mystery."
Take that as you will. But this story has been handled cinematically in the past twice already, most recently in 1988. Here's the trailer for that adaptation: