'Alita: Battle Angel' Score Will Be Composed By Junkie XL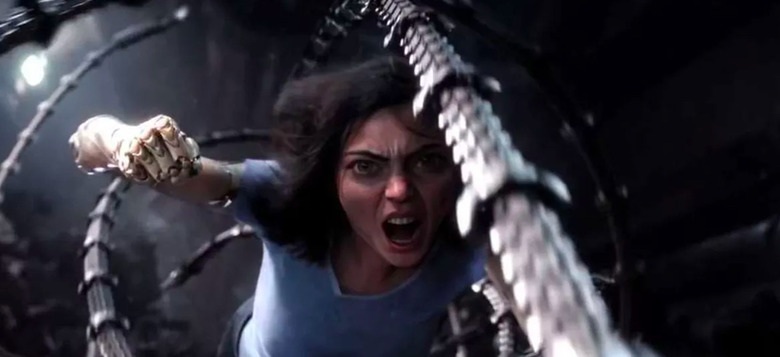 Tom Holkenborg, aka Junkie XL, has fast become a soundtrack composer worth paying attention to. The musician has provided his talents to films such as Mad Max: Fury Road, Black Mass, Deadpool, Batman v Superman and more. Now he's adding another potential blockbuster to his repertoire. The artist will compose the Alita: Battle Angel score for director Robert Rodriguez and producer James Cameron. More on the Battle Angel score below.Alita: Battle Angel will find its way to theaters eventually, and when it does, it will feature the memorable sounds of Tom Holkenborg, aka Junkie XL. The musician announced his involvement with the film himself on social media.
Friends, I'm excited to officially announce that I am finishing up the original score to the upcoming adventure film Alita: Battle Angel – directed by Robert Rodriguez and produced by James Cameron. pic.twitter.com/iTquC1KkJP

— Tom Holkenborg (@Junkie_XL) November 5, 2018


Alita was originally supposed to arrive in theaters in July of 2018. Then it got pushed to December 2018. Then it got pushed again, and is now set to open February 14, 2019 – just in time for Valentine's Day. Alita: Battle Angel is set several centuries in the future, where "the abandoned Alita is found in the scrapyard of Iron City by Ido, a compassionate cyber-doctor who takes the unconscious cyborg Alita to his clinic. When Alita awakens, she has no memory of who she is, nor does she have any recognition of the world she finds herself in. As Alita learns to navigate her new life and the treacherous streets of Iron City, Ido tries to shield her from her mysterious past."
Alita: Battle Angel
I'm not so sure how the film will turn out. The look of Alita is too unnerving for me – major Uncanny Valley vibes. But perhaps she'll look a bit better in the final film. However Alita turns out, though, I'm confident Holkenborg's score will kick major ass. Hell, I even like his Batman v. Superman score, even though I find the movie to be dreadful. The same goes for Black Mass, a truly awful film that just happens to feature a gorgeous and haunting score from Holkenborg. And his Fury Road soundtrack is a propulsive, heart-pounding work that never lets up.
Holkenborg likes to keep busy. Before the year is out, we'll hear his music in Mortal Engines.