/Filmcast Ep. 492 - Suspiria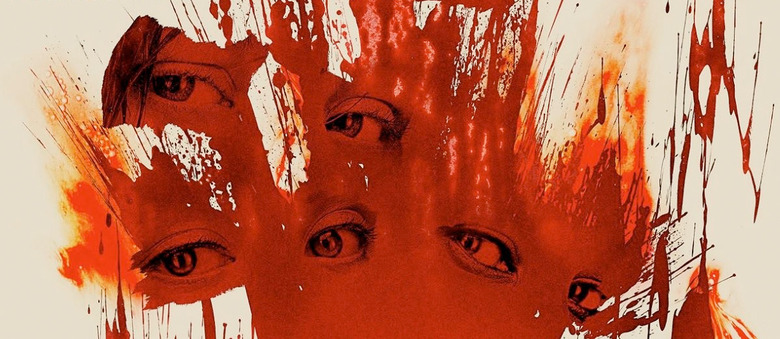 David, Devindra, Lindsey, and Britt talk about Netflix's Chilling Adventures of Sabrina and The Haunting of Hill House. David gets more "screenlife" with Unfriended: Dark Web. The cast (sans David) stay on to discuss Luca Guadagnino's Suspiria, a rebirth of Dario Argento's 1977 Italian horror. Stay tuned for the after dark on AMC Stubs A-List's recent price hike.
Read Britt Hayes's writing on the theme of inherited trauma in this year's horror films, as well as her psychoanalysis of Guadagnino and his connection with the original cult classic.
Be sure to check out David's new podcast, Write Along.
You can always e-mail us at slashfilmcast(AT)gmail(DOT)com, or call and leave a voicemail at 781-583-1993. Also, follow us on Twitter or like us on Facebook.

Shownotes (all timestamps are approximate only)
What We've Been Watching (~ 10 mins)
Britt/Lindsey – Chilling Adventures of Sabrina
Devindra – Haunting of Hill House
David – Unfriended: Dark Web
Featured Reviews
Suspiria (~ 45 mins)
Spoiler (~ 1:06)
After dark (~1:37)
Credits:
Our sponsors this week are Hello Fresh and Sonos Beam.
For a total of $60 off on your first three boxes from Hello Fresh order, visit hellofresh.com/filmcast60 and use the code filmcast60
If you'd like advertise with us or sponsor us, please e-mail slashfilmcast@gmail.com.
Contact us at our voicemail number: 781-583-1993
You can donate and support the /Filmcast by going to slashfilm.com, clicking on the /Filmcast tab, and clicking on the sidebar "Donate" links! Thanks to all our donors this week!