Is Netflix Starting To Produce Proper Special Features?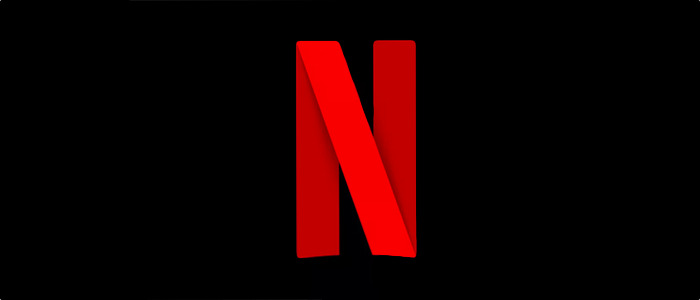 Nestled in the "Trailers and More" section on the Netflix page for Orson Welles' long-awaited The Other Side of the Wind, is a 40-minute special feature that delves into the making of Welles' lost, incomplete film. Titled A Final Cut for Orson: 40 Years in the Making, it's an intriguing mini-documentary that could have earned a whole Netflix page of its own. But what's most intriguing about this hidden featurette is its implications for Netflix's non-existent stance on special features: could we start seeing more Netflix special features soon?
Despite being the No. 1 provider of digital movies, Netflix has been sorely lacking in the realm of special features. The closest that the streaming service got to producing something akin to a special feature was the Stranger Things after show Beyond Stranger Things, a seven-episode roundtable series with the cast and crew of the hit Netflix show. It was a good supplement for fans of the genre series, but plays oddly, due to the broadcast-only nature of after shows (they usually air after the episode for a reason), and its separate page on the streaming service that pushed viewers to seek it out. This may have been a failed experiment for Netflix, but it proved that there is still a space for special features on the streaming services.
And then there's the special feature for The Other Side of the Wind, tucked away in "More."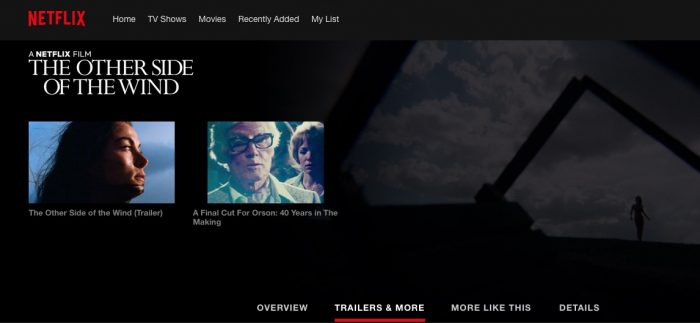 Most titles on Netflix are not "Netflix originals," and thus come with their own bonus content and deleted scenes that you can find on other home releases: Blu-ray, DVD, even iTunes purchases come with some special features. So why doesn't Netflix offer this supplemental content?
It likely has to do with licensing issues, which is the prime difference between a streaming platform like Netflix and a digital store like iTunes — customers are ostensibly purchasing the film and its bonus content (even if sometimes those purchases disappear). Netflix, in the meanwhile, lets viewers pay one flat fee for a library of titles. But what of Netflix's original titles? Acclaimed films like Mudbound or Okja have no prospect of physical releases — thus depriving movie fans of the bonus content that usually accompany these movies. And don't tell me these productions didn't film any bonus features – I want a blooper reel of Jake Gyllenhaal breaking during his wild Okja performance. Will we have to wait until the Criterion releases of these movies? Or will Netflix quietly release bonus features like it did for The Other Side of the Wind?
It's still unknown territory, and an issue that Netflix has not released an official stance on. For now, we'll just have to be content with Netflix's YouTube featurettes.