'Paddington 3' Is In Development, But Paul King Probably Won't Return To Direct It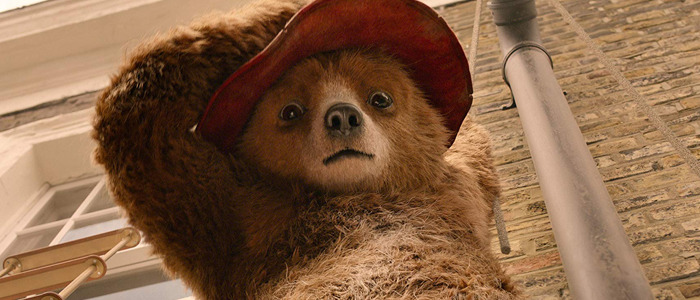 Who could have guessed that Paddington would become one of our most beloved film franchises? This year's Paddington 2 is the best-reviewed movie in the history of Rotten Tomatoes – even now, almost a year after its release, the sequel is still sitting at 100% fresh on the Tomatometer. (The fact that no one has swooped in to give it a bad review out of sheer spite is a minor miracle.)
But now a new report says that while Paddington 3 is in the works (hooray!), one of the franchise's most important players likely won't be returning: director Paul King (oh no!). Get the unfortunate Paddington 3 update below.
StudioCanal purchased the rights to the Paddington brand back in 2016, explaining that they were interested in not only producing a third Paddington movie, but potentially developing "TV series, live entertainment, theme parks, merchandising and licensing, [and] video games."
In a new interview with Collider, Paddington producer David Heyman revealed that Paddington 3 is indeed still in the works, but there's some bad news:
"I don't think Paul King will direct the third. He did the first two—he and I are working on another project together... He's very special, Paul. We're developing a third Paddington. We haven't got a script yet, we've got a treatment which we're still working on."
King not only directed the first two movies, but he co-wrote both of them, too. He's the heart and soul of these movies, and the thought that he won't be back to direct is a huge disappointment. I suppose he's busy working on Warner Bros.' Willy Wonka origin movie and a live-action Pinocchio movie for Disney. But Heyman promised that King hasn't completely abandoned Paddington 3:
"Paul is involved in it, I wanted him to be involved in it because I think he's such a significant voice, but I don't think he'll direct it. He worked on the idea... he comes up with the idea with Simon Farnaby and Mark Burton and then they develop it and come back for more, back and forth, and then it'll get written and Paul will come in and stir it up a little bit."
Farnaby co-wrote Paddington 2 with King, but as far as I can tell, this is the first we're hearing about Mark Burton being associated with this franchise. Burton previously wrote films like Wallace & Gromit: The Curse of the Were-Rabbit, Shaun the Sheep Movie, and Early Man for Aardman Animations, so maybe he can replicate the mixture of hijinks and heart that has been such a staple of the Paddington films thus far.
Heyman isn't certain that Paddington 3 will actually come to fruition. He calls it "a fun idea," but also says that he's not interested in making another sequel if it's not going to be good. But couldn't they, I don't know, maybe just wait for King to have an opening in his schedule so he could come back and direct it? That seems like the kind and polite thing to do.