'Aquaman' Is Officially Completed, James Wan Announces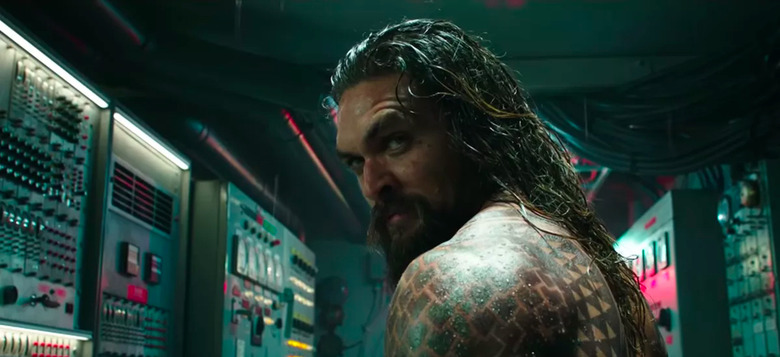 A month before its theatrical release, Aquaman is finally complete. Director James Wan has confirmed the completion of post-production for the latest DC superhero adventure.
An exhausted James Wan took to Instagram to confirm that the two-year production of Aquaman is officially over, and that he's going to take a very long nap. The last few months have been dedicated to polishing the visual effects for the Jason Momoa superhero film, for which Wan thanked his VFX, editorial, and sound teams for working "tirelessly" in his Instagram post:
"After two years of consuming and devouring my every waking hour, this little indie movie is finally done. It was a monster undertaking. I can't THANK enough the amazing post team of VFX/editorial/sound for working tirelessly around the clock — crazy long days, 7 days a week, for many many many weeks without a day off — towards making this a unique and beautiful film. Everyone poured their heart and soul into it, and I can't wait to share this 21st December! In the meantime, I'm gonna go take a really long nap now."
In his Instagram post, Wan published a picture of his post-production team, who are likely readying themselves for the same long nap that Wan is about to take.
While a month before the theatrical release could seem like Wan is working under the wire, Aquaman is a CGI-heavy film that would require many months of polishing. The film received a fair share of ridicule for some of the shaky CGI renderings seen in the trailers, all of which has hopefully been remedied by Wan and his team's hard work.
Directed by Wan, Aquaman stars Momoa as the titular aquatic superhero, as well as Amber Heard, Nicole Kidman, Willem Dafoe, Patrick Wilson, Dolph Lundgren, Yahya Abdul-Mateen II, and Temuera Morrison.
Aquaman swims into theaters on December 21, 2018.
From Warner Bros. Pictures and director James Wan comes an action-packed adventure that spans the vast, visually breathtaking underwater world of the seven seas, "Aquaman," starring Jason Momoa in the title role. The film reveals the origin story of half-human, half-Atlantean Arthur Curry and takes him on the journey of his lifetime—one that will not only force him to face who he really is, but to discover if he is worthy of who he was born to be...a king.