'The Ballad Of Buster Scruggs' Trailer: Things Have A Way Of Escalating Out In The Old West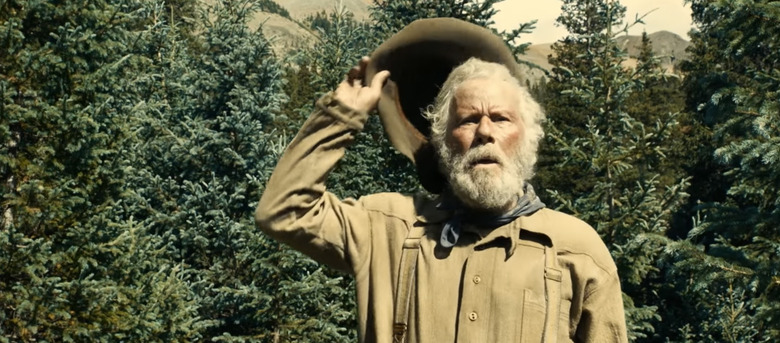 Awards season is heating up, and that means the movies making the push for Academy Awards are starting to hit theaters. Even Netflix is bringing some of their movies to theaters again in the hopes that they'll catch they eye of Academy voters this time.
The Ballad of Buster Scruggs is one of the prestige pictures coming from Netflix this year, and with Joel & Ethan Coen behind the camera, who can blame the streaming service for vying after some golden trophies? This time, the Coen Brothers are tackling the classic genre of the western, and they're not just doing it with one story, but six different tales wrapped in one cinematic package.
Watch the latest The Ballad of Buster Scruggs trailer to see the all-star cast and hear what critics have been saying.
The Ballad of Buster Scruggs Trailer
Our own Marshall Shaffer caught The Ballad of Buster Scruggs at the New York Film Festival recently, and he wrote in his review:
"The Ballad of Buster Scruggs functions like a greatest hits album for the Coens, though somehow with songs we've never heard before. It spans and encompasses the many styles of filmmaking they mastered over decades behind the camera. Their expert wielding of tone and mood has rarely been so evident as it is within each yarn they tell, all from a book of stories complete with color plates."
He also added, "It is always a pleasure to watch Joel and Ethan Coen at work. American cinema has no one else like them."
This certainly looks like a compelling collection of tales set in the west, territory that the Coen Brothers only tread once before in the remake of True Grit. But this looks like something entirely different for the duo as they aim to satirize the western rather than emulate it.
The Ballad of Buster Scruggs boasts an incredible cast that includes Tyne Daly, James Franco, Brendan Gleeson, Bill Heck, Grainger Hines, Zoe Kazan, Harry Melling, Liam Neeson, Tim Blake Nelson, Jonjo O'Neill, Chelcie Ross, Saul Rubinek, Tom Waits, Clancy Brown, Jefferson Mays, Stephen Root, and Willie Watson.
The Ballad of Buster Scruggs is a six-part Western anthology film, a series of tales about the American frontier told through the unique and incomparable voice of Joel and Ethan Coen. Each chapter tells a distinct story about the American West.
The Ballad of Buster Scruggs hits limited theaters on November 8, 2018 and then Netflix on November 16, 2018.