Star Wars Bits: A Very Festive Death Star, Mark Hamill's Take On Luke's Fate, And The Return Of Jar Jar Binks!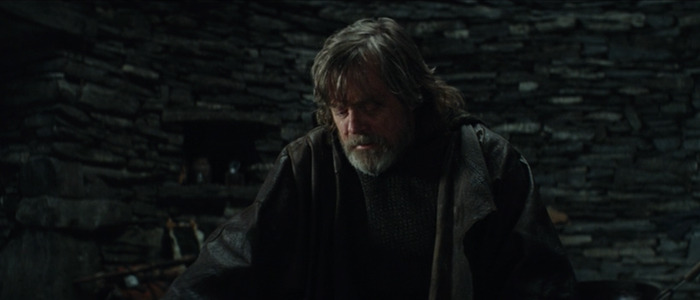 In this edition of Star Wars Bits:
Could the title of Episode IX be on its way?
Could the future of VR truly rely on ILMxLAB?
Could Mark Hamill stop trying to break our hearts on Twitter?
Could Jar Jar Binks win us over with a new comic book?
Find out the answers to these questions and much more....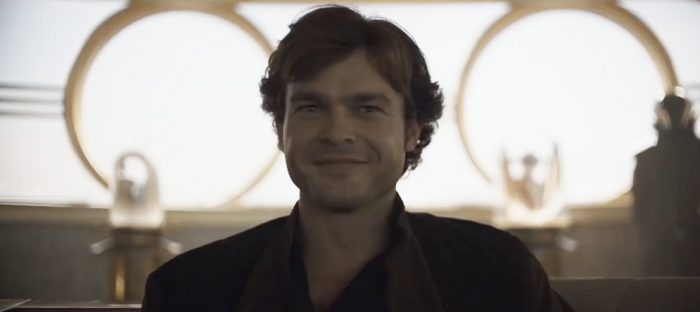 For fans of how the Star Wars sausage gets made, Variety has an absolutely wonderful profile of ILM's SVP and executive director, Rob Bredow. He talks about a lot of different stuff, but one of the most interesting quotes is this one about how much he loved working on Solo:
"Working on Solo: A Star Wars Story was such a pleasure for me both creatively and professionally. I plan to present a detailed behind-the-scenes look at some of the creative decision-making processes used on the film and talk about how 'theme' can help drive the creative decision-making for any project, enabling the best possible outcome. I learned a lot from Ron Howard on this film for how best to manage a creative team and hope to pass along some of that."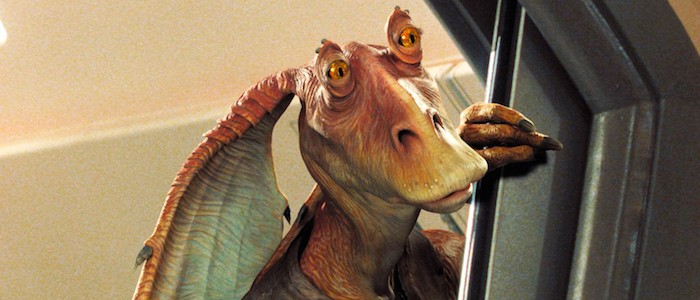 Marvel's Star Wars comics have long been a way for the company to expand on the lore of the universe, but a recent solicit for the upcoming Star Wars: Age of Republic Special #1 hinted at the return of an unexpected character! "And is JAR JAR BINKS' role in the Star Wars story over? NOT BY A LONG SHOT! Because Chip Zdarsky (PETER PARKER: THE SPECTACULAR SPIDER-MAN and MARVEL TWO-IN-ONE) has a rancor bone to pick with the galaxy's most notorious Gungan," the solicit teases. The special will launch the new Age of Star Wars line, and we're very interested to see what Zdarsky's take on the famed Gungan as he's one of the funniest writers in comics.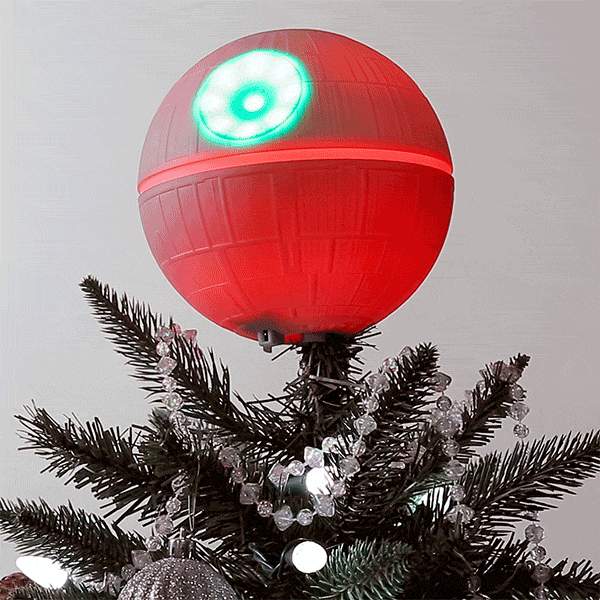 We're not sure how festive it is to have a Christmas topper in the shape of a weapon of mass destruction, but if that's something you're interested in then luckily ThinkGeek has you sorted. This wild lightup topper has multiple modes which can see it turn red or blue with the iconic green laser disc. It also plays two different Star Wars compositions, so really what more could you need? Other than the capacity to destroy whole planets on a whim, of course.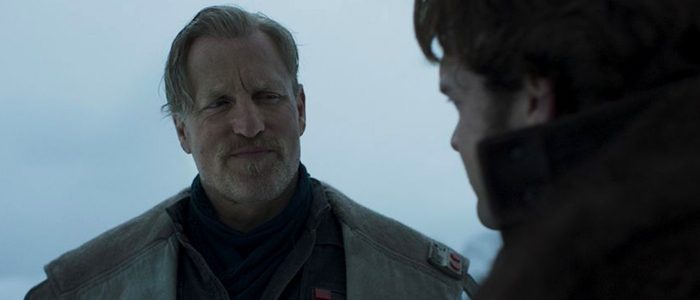 During an interview with the Toronto Sun, Solo: A Star Wars Story star Woody Harrelson revealed that he almost didn't take on the role in the controversial prequel. He also shares the surprising and charming reason that he's happy that he took it on, and it's because of Fleabag's Phoebe Waller Bridge, who voiced L3-37. "I was really debating doing this film and, in fact, I actually turned it down at first because I had been on such a long string of work and I just wanted to be home with my family," Harrelson shared with the Radio Times. "Thankfully I ended up doing it because I now can't imagine not knowing Phoebe."
Episode IX Title Reveal in 14 days + A History-Backed Schedule Of Reveals (Speculation & Discussion)
by
u/InteractiveArtistry in
StarWars
We all want to know the title of the next installment in the franchise far, far away, and a Reddit user thinks that we might find out pretty soon. It's an interesting theory based on data from that last few years of releases, as you can see above. "Using the previous two episodes, VII and VII, as precedents, we can put together a feasibly accurate (60%) timeline for Episode IX related important dates. I present you with my Speculative Episode IX Schedule Of Reveals (based on precedents set by VII and VIII). Indulge your hype, switch on your mind's eye cinema, and let's peer into the potential future", user InteractiveArtistry teased.
THE FORCE KILLED LUKE. You have to acknowledge the irony in his fate.
Almost like an addict that kicked his habit cold-turkey, remained clean for decades, only to re-use just once & then, tragically, overdoses.#SadSkywalker #ForceFatality #JediJunkie pic.twitter.com/CmavbUUBJh

— Mark Hamill (@MarkHamill) October 22, 2018
Mark Hamill shared a heartbreaking insight into his reading of the end of The Last Jedi on Twitter recently. Though it differs from how many of us saw Luke's last scene play out, it's a deeply moving version of events which honestly makes Luke's final moments even more powerful. Just another example of why we don't deserve Mark Hamill.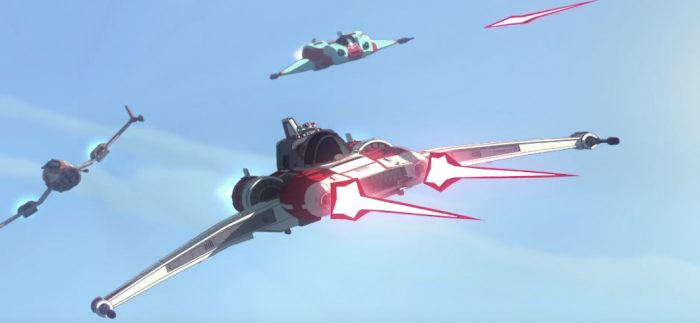 io9 is always a great source for cool catches when it comes to Star Wars, and they've been doing a rad job of rounding up everything important happening in the new animated series Star Wars Resistance. They pointed out something especially interesting about one of the newest episodes, "Fuel for the Fire," which was that it centered around the incredibly powerful fuel coaxium that was a vital part of the narrative of Solo: A Star Wars Story!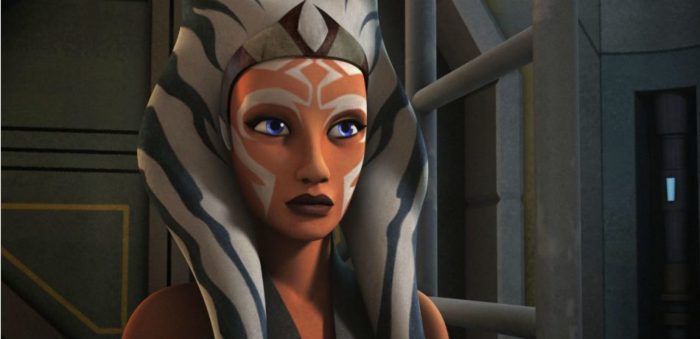 We love seeing women celebrated in this column, and it's with great pleasure that we can share the news of Star Wars Rebels' Nicole Dubac winning a WGAW career achievement award. Animation World Network reported the news, with this lovely quote from WGAW President David A. Goodman:
"Nicole Dubuc has accomplished more in her time as an animation writer than most of us do in careers that are twice as long. She has crossed genres, busted barriers, and broken through ceilings not only as a writer, but also as a showrunner, an actress, and a labor leader. If there's an aspect of animation production Nicole hasn't mastered, it's only because she hasn't invented it yet."
Our friend Jake Stevens from https://t.co/jBJQQm6iZZ and the Toy Run podcast noticed that https://t.co/N8AcSZ0qj1 has removed the Fan News and Blog Sites, Fan Collecting Sites and Fan Podcasts sections from their Community page. It has been replaced by a statement as follows: pic.twitter.com/aBm0fD4Y4x

— Yakface.com (@yak_face) October 19, 2018
Things have been fraught in the Star Wars fandom of late, and it looks like that's being reflected over on StarWars.com. Disney has taken down the fansite and podcasts section of the site. In place they've posted a statement that reads:
"Notice: Lucasfilm Ltd. strives to foster an inclusive, diverse and safe environment for our fans and we ask the same of our fan community. Fan organizations, websites, blogs, clubs, podcasts, social media accounts, etc. are not owned, endorsed, sponsored, controlled, or in any way affiliated with Lucasfilm Ltd. or The Walt Disney Company, and do not necessarily reflect the views or opinions of Lucasfilm Ltd., The Walt Disney Company or any of their affiliates, and no warranty expressed or implied is made regarding accuracy, adequacy, completeness, legality, reliability or usefulness of any information. Please see terms of use agreements and privacy policies that apply to such third-party services and content. Star Wars logos, trademarks, character names, and all related elements © & ™ Lucasfilm Ltd. and/or The Walt Disney Company."
A STAR WAR IS BORN (2018) pic.twitter.com/GixeMP5YyV

— Ben Pearson (@benpears) October 22, 2018
Ever wanted to see Kylo Ren sing a sad song about Star Wars? Well thanks to our very own Ben Pearson sharing this very good video, now you can! It's a mashup of Star Wars and A Star is Born, and sees Ben Solo's notorious mask placed over the face of Bradley Cooper whilst he reminisces about some of the iconic characters who've shaped his life.