'Inside Man 2' Casts Aml Ameen Cast In The Lead, Sounds More Like A Remake Than A Sequel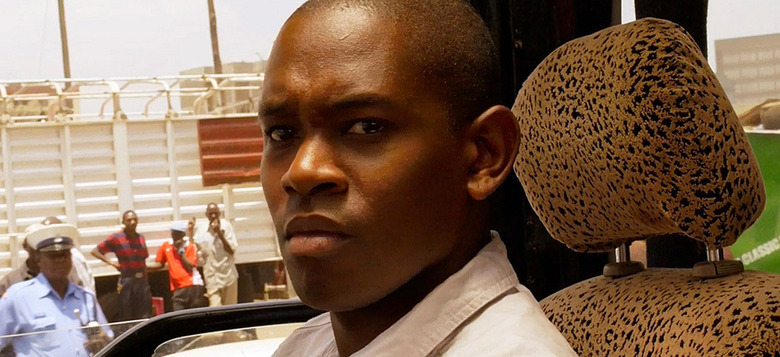 Spike Lee's Inside Man is a nifty, stylish thriller with a whopper of a twist ending. It also isn't exactly the type of film that cries out for a sequel. But we're getting Inside Man 2 anyway, and the film has now found its lead. Aml Ameen, an actor who has appeared in The Maze Runner and Sense8, will play a hostage negotiator in the MJ Bassett-directed movie, which sounds less like a sequel and more like a remake.Deadline has the news that Aml Ameen has joined the Inside Man 2 cast in the lead role. They also have a synopsis for the sequel:
"The U.S. Federal Reserve is robbed by a highly organized and cleverly orchestrated team of crooks. With dozens of tourists held hostage during a 10-hour siege, an NYPD hostage negotiator (Ameen) and a federal agent join forces to rescue the hostages and foil the heist."
This sounds like less of a sequel, and more of a remake of the original film. In Inside Man, Denzel Washington played a hostage negotiator dealing with a team of bank robbers lead by Clive Owen. As the hostage situation unfolded, it became clear to both Washington's character, and the audience, that there was a lot more going on than a simple bank robbery. It culminated in a very big twist that made the film even better.
Since Washington, Owen, and none of the other original cast members – which include Jodie Foster, Christopher Plummer, Willem Dafoe and Chiwetel Ejiofor – are returning, this is essentially a sequel-in-name-only.
Also not returning: Spike Lee. Instead, MJ Bassett, a filmmaker who helmed episodes of Da Vinci's Demons, Ash vs. Evil Dead, Iron Fist, and more, will take on directing duties, with a script courtesy of Brian Brightly. Brightly's credits include something called Man Camp, and something else called Home Run. Inside Man 2, which is being produced by Universal 1440 Entertainment, will be released on Netflix, and will also be available on other digital platforms.
In short, none of this sounds that great! The original Inside Man was fun, but what made it work was the attention-grabbing cast, Spike Lee's stylish direction, and a clever script from Russell Gewirtz. If this sequel is using none of those elements, it's just going to be another bank robbery movie that happens to have Inside Man in the title. Maybe you should just watch the original again.
This isn't the first time a possible Inside Man sequel has popped-up. Back in 2006, word broke that Inside Man 2 was in development, with original writer Russell Gewirtz handling the script, and Spike Lee returning to direct. The plot would involve Owen's character involved in yet another bank robbery, going up against Washington's character once again. Lee said he planned for Washington, Owen, Foster and Ejiofor to all reprise their roles. But by 2011, Lee announced the sequel was cancelled due to a lack of funding. "Inside Man was my most successful film, but we can't get the sequel made," the director said. "And one thing Hollywood does well is sequels. The film's not getting made. We tried many times. It's not going to happen."
But now it is happening, with a completely different team. That's showbiz, folks.