'Eve' First Look Covers Jessica Chastain In Blood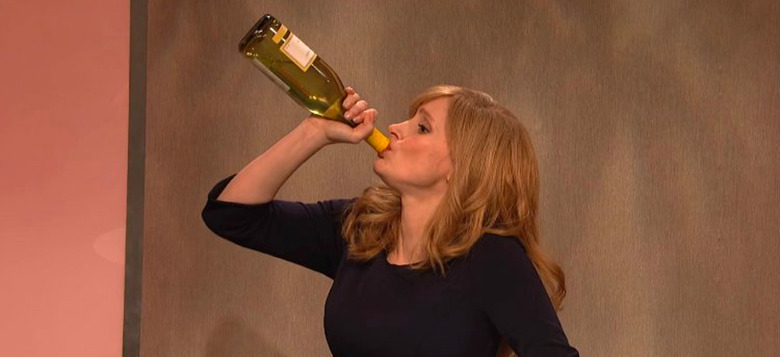 An Eve first look just arrived, giving us a glimpse of a very bloody Jessica Chastain. The film finds Chastain playing an assassin fighting to stay alive after a job goes wrong. Chastain stars along with Colin Farrell, Common, John Malkovich, Joan Chen and Geena Davis. See the Eve first look below.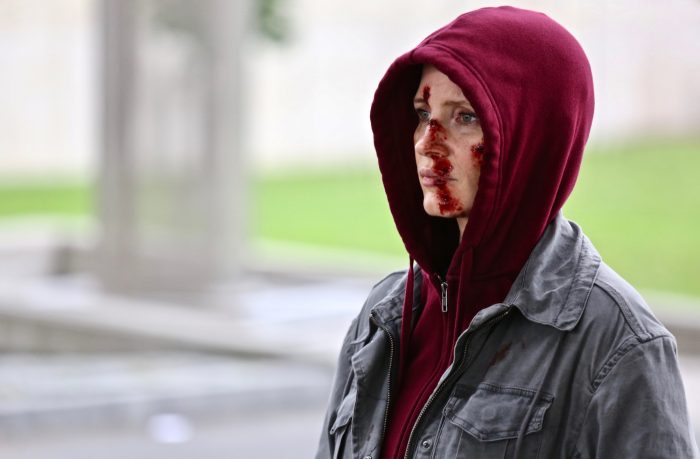 This Eve first look isn't the most revealing image, but it does confirm that Jessica Chastain won't be getting out of the film unscathed. In Eve, Chastain's title character "is a deadly assassin who works for a black ops organization, traveling the globe specializing in high profile hits. When a job goes dangerously wrong she is forced to fight for her own survival."
I have to say: this plot sounds suspiciously like one of my all-time-favorite movies: Steven Soderbergh's Haywire. That said, if this turns out to be Haywire, but with Jessica Chastain, I'm all in. Chastain is a great actress, and I'm interested to see her in an action role – something she hasn't really done before. The frequently busy Chastain didn't appear in a single feature film this year, but she'll be back in business next year. She's also appearing in It Chapter Two (where she'll likely get covered in blood yet again), opening in September 2019, and Dark Phoenix, due out in June 2019. Eve doesn't have an official release date yet, but per Collider, Voltage Pictures will be shopping the film to buyers at the 2018 American Film Market, which runs from October 31 until November 7. It's likely that after this upcoming event, Eve will lock down a 2019 release date. But we'll have to wait and see to be sure.
Eve was originally set to be directed by Matthew Newton, but Newton vacated the director's chair when it was pointed out that he's been the subject of multiple allegations of assault and domestic violence. The Girl on the Train director Tate Taylor took Newton's place, but the script is still credited to Newton, which might not go over so well. "Matt Newton wrote a wonderful new character in Eve and Jessica Chastain will once again deliver an amazing performance," said Nicolas Chartier when the project was announced. Chastain and producing partner Kelly Carmichael added: "Matthew is wonderfully adept at crafting complex and relatable characters.  We've been fans of his work and are so thrilled to be partnering with him and Voltage on Eve."The Girl on the Train was a bit of a slog, so Taylor's presence as director doesn't exact inspire much encouragement. But I'll remain optimistic for now.