'Eastern Promises 2' Screenplay Now Being Used For Standalone Crime Film 'Body Cross'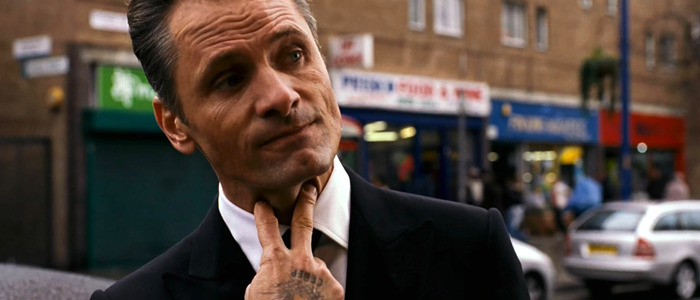 For years there have been whispers about a potential Eastern Promises 2, a sequel to David Cronenberg's 2007 gangster movie that starred Viggo Mortensen and Vincent Cassel. For a time, it even looked like the same creative team would reunite for it. But now we know that's not happening, because Eastern Promises 2 has morphed into something else entirely.
A new report says that the would-be sequel's screenplay, which was written by Eastern Promises and Locke writer Steven Knight, is being repurposed into a standalone crime thriller called Body Cross. Read more about the switch below.
Scripts being repurposed isn't an uncommon practice. 10 Cloverfield Lane began life as a totally separate film called Valencia, and Die Hard with a Vengeance was originally going to be an action movie called Simon Says before it was reworked into a John McClane vehicle. Now ScreenDaily reports that Eastern Promises 2 has found new life as Body Cross, a drama set to be directed by Lady Macbeth filmmaker William Oldroyd.
Steven Knight wrote the screenplay nearly a decade ago, and Collider says the story follows "a Russian agent who rises to become a London mafia boss' trusted lieutenant and is soon instructed to assassinate one of his fellow countrymen."
A previous report indicated that Eastern Promises 2 would pick up immediately where the first one left off (spoilers ahead):
[The movie begins] with the incompetent underboss Kirill (Cassel) thinking that he and his henchman driver Nikolai (Mortensen) really have inherited the throne from his crime-lord father, without knowing that Nikolai is actually a clandestine agent working undercover in Russia's federal security service.
Cronenberg wanted to expand the sequel's story to have Nikolai return to Russia, but he ultimately couldn't agree with Focus Features on a budget, so he walked. Now Oldroyd will tackle Body Cross as his second directorial feature; his first movie, Lady Macbeth, launched the career of up-and-coming actress Florence Pugh, so maybe something similar could happen here. We'll keep our eyes out for casting news on this one. Check out the original Eastern Promises trailer, and Lady Macbeth trailer below to get a sense of what Oldroyd can do:
Cameras could roll as soon as this February, so it's not unreasonable to think Body Cross could be in theaters sometime in 2019.