As Demand Increases, Conditions Are Getting Worse For Hollywood Stunt Performers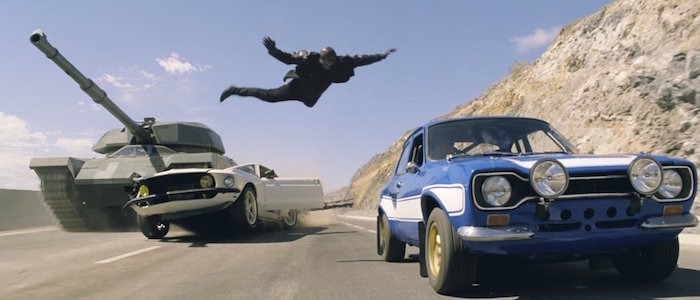 We're approaching 2019, and Hollywood stunt performers are still some of the most under-appreciated workers in the entertainment industry. But the lack of recognition at the Academy Awards seems to be the least of their problems.
With the increased demand for content comes an increased need for competent stunt people, and with many of them stretched thin, a new report says productions are cutting corners, resulting in dangerous working conditions and therefore more injuries and deaths for stunt people than in years past.
The Hollywood Reporter published an in-depth article about one of the serious downsides to Peak TV: film and TV sets are no longer as safe as they once were, thanks in large part to productions hiring people without the necessary qualifications or experience to serve in key positions.
Almost a year ago, we wrote about how costs for producing television have skyrocketed in the Peak TV era partly because showrunners and production crews have been thrust into higher positions they may not have been ready for. It makes sense: if there are only 400 experienced showrunners in town but there are over 500 scripted shows on the air this year, chances are good that people may be in over their heads.
But where inexperienced showrunners may just go over budget and cost a network some extra money, inexperienced stunt coordinators can get people killed. Two stunt performers have died recently on sets – John Bernecker while working on AMC's The Walking Dead, and Joi Harris while filming Deadpool 2. Harris was a motorcycle driver who was performing her first stunt ever, and THR's piece paints a sad picture of what happened:
As the day approached, several experienced stunt performers who had been training Harris all weekend say they told producers and the stunt coordinator they believed Harris wasn't ready. They warned the production that racing on a track was very different from performing in front of cameras and an audience. Producers stuck to the plan.
The biggest problem right now, it seems, is with the hiring of unqualified stunt coordinators – the people who are supposed to be experienced enough to create a safe environment for the performers on set:
"If you have a SAG card, you can work as an actor, a stuntperson or a stunt coordinator," says Andy Armstrong, a British coordinator. "Every other person in L.A. has a SAG card. It's absolutely insane. It's like having a flight attendant and saying she's so nice, she can pilot the next flight."
In mid-October, SAG-AFTRA announced the Stunt Coordinator Minimum General Standards Eligibility Process Guideline, an online registry that will go online in 2020 that lets coordinators prove they've worked a minimum of 500 days on set. The issue with that is, productions aren't forced to hire coordinators who have met this threshold. They can hire whomever they want, and this guideline remains just that – a guideline.
In 2015, The L.A. Times reported that the number of fatalities on sets was on the rise, but it doesn't seem like Hollywood has done much to address the problem. And with the content bubble set to expand even further next year with Apple and Disney getting into the streaming service game, things could get a whole lot worse before they get better. At a certain point, the industry is going to have to reckon with the human consequences of giving audiences a glut of entertainment options.