'Game Of Thrones' Prequel Cast Adds Josh Whitehouse As A Lead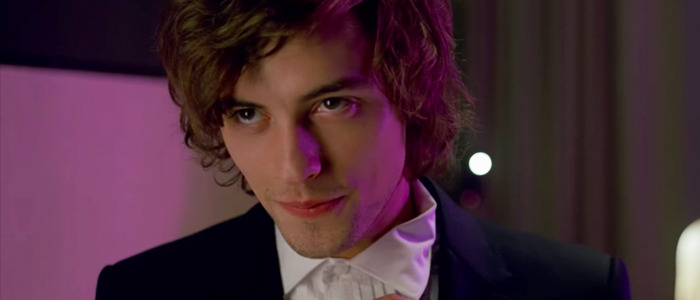 Is Josh Whitehouse about to become a household name?
The actor, model, and musician has been cast in a lead role in HBO's Game of Thrones prequel, following on the heel's of yesterday's announcement about Naomi Watts joining the cast. Find out more about him below.
Deadline reports that Whitehouse is the latest actor to join the Game of Thrones prequel cast. (Again, the show is not called The Long Night at this stage, despite what A Song of Ice and Fire author George R.R. Martin would have you believe.) Unfortunately, Deadline doesn't have any information at all about what kind of character Whitehouse might be playing, and since the network seems to value secrecy around this franchise, we may not know until they officially release more details about the series.
Thus far, we know it takes place thousands of years before the events of Game of Thrones, that Jane Goldman (Kick-Ass) co-created the series along with Martin, and no characters or actors from GOT will appear in it. The official description says the prequel series "chronicles the world's descent from the golden Age of Heroes into its darkest hour. And only one thing is for sure: from the horrifying secrets of Westeros' history to the true origin of the white walkers, the mysteries of the East to the Starks of legend–it's not the story we think we know."
I've never heard of Josh Whitehouse until this very moment, but he's a British actor, model, and musician who has appeared in the BBC series Poldark, a 2014 film called Northern Soul, 2016's Alleycats and The Receptionist, and 2017's Modern Life is Rubbish. He's also one of the stars of the Valley Girl remake, which was pulled from MGM's release calendar this year because it featured controversial YouTuber Logan Paul among its cast. You can see Whitehouse in this 2012 ad directed by 12 Years a Slave and Widows filmmaker Steve McQueen – but be warned, it's probably considered NSFW:
I'd never heard of people like Gwendoline Christie, Maisie Williams, Sophie Turner, Richard Madden, or Pedro Pascal before they were cast in Game of Thrones, and that turned out just fine. So with next to nothing to go on here, I'm left hoping for the best with this casting.