'The Trial Of The Chicago 7' Cast Adds Eddie Redmayne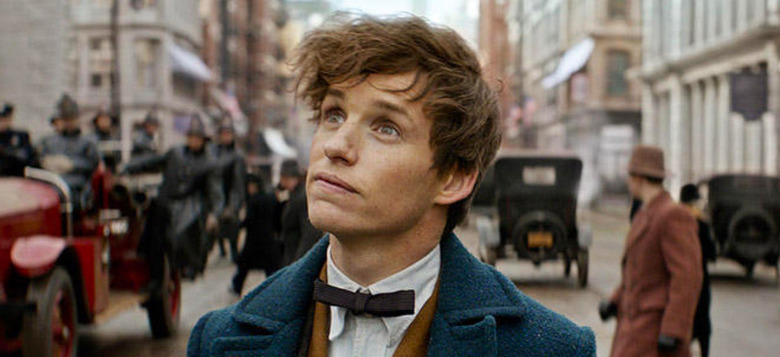 After years of false-starts, The Trial of the Chicago 7 is finally picking up speed. Recently, word broke that Aaron Sorkin would helm the movie, with Sacha Baron Cohen likely to join the cast. Now, another Trial of the Chicago 7 cast member has been announced: Fantastic Beasts actor Eddie Redmayne. Redmayne will play one of the political activists on trial.
Variety has the news regarding Redmayne joining the Chicago 7 cast. Per their story, the actor will play "Tom Hayden, the co-founder of the Students for a Democratic Society, who was best known for his role as an anti-war, civil rights, and radical intellectual activist in the 1960s, authoring the Port Huron Statement and eventually standing trial in the Chicago Seven case."
The film is based on the true story of the headline-grabbing 1969 trial in which seven defendants – Abbie Hoffman, Jerry Rubin, David Dellinger, Tom Hayden, Rennie Davis, John Froines, and Lee Weiner — were charged with conspiracy and other charges related to anti-Vietnam War protests that took place during the 1968 Democratic National Convention in Chicago. Sacha Baron Cohen is in talks to play Abbie Hoffman.
The Chicago 7 movie has been in the works for a decade now. Originally, Sorkin wrote a script for Steven Spielberg to direct. But Spielberg never got around to helming the movie. After that, Bourne director Paul Greengrass became attached, but eventually left the project over budget disputes. Now, things have come full circle, with originally screenwriter Sorkin set to take a seat in the director's chair. This will be Sorkin's sophomore effort, having made his feature directorial debut last year with Molly's Game. Before that, Sorkin was primarily known for his writing in TV and film. He wrote Moneyball, A Few Good Men, The Social Network, and more, and created The West Wing, Sports Night and The Newsroom.
Spielberg will still produce the film through Amblin. The plan from the beginning was to attract A-list talent to the film. Names Spielberg had in mind for his version of the film included Will Smith, Taye Diggs, Adam Arkin, and Kevin Spacey; Sacha Baron Cohen, and Philip Seymour Hoffman. Cohen has carried over to Sorkin's script, but Hoffman has since died, and it's very unlikely Spacey will be a part of the new cast. Still, adding Redmayne alongside Cohen indicates that Sorkin is likely following in Spielberg's footsteps and trying to attract well-known names to the project.
Redmayne is one of those actors I don't have much of an opinion on. The most I can say about him is that his work is fine. He's never delivered a performance that has truly stood out to me, but he's also never done something I outwardly hated. I am Redmayne neutral, in other words.
No release date has been set for The Trial of the Chicago 7 yet.