HBO's 'Game Of Thrones' Prequel Series Casts Naomi Watts In A Lead Role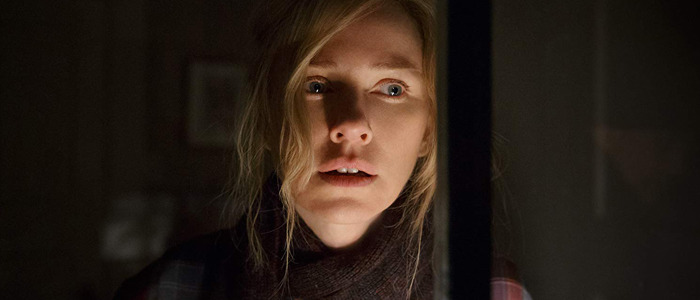 Naomi Watts is heading to Westeros.
A new report says that the two-time Oscar nominee has been cast in a lead role in HBO's still-untitled Game of Thrones prequel series, which is set thousands of years before the events of the current show. Learn more below.
Variety reports that Watts, who earned Oscar nominations for her work in 21 Grams and The Impossible, will be playing "a charismatic socialite hiding a dark secret."
Further details about her character remain unknown, but for Game of Thrones fans, the "charismatic socialite" description instantly conjures memories of Margaery Tyrell (Natalie Dormer), the smart and savvy political maneuverer who regularly faced off against Cersei Lannister in the battle for the control over two kings: both of whom were Cersei's children. It's technically possible that Watts could be playing a distant relation of Margaery, but I suspect we'll see her as a totally new player in this series, which is described as follows:
Taking place thousands of years before the events of "Game of Thrones," Goldman's project chronicles the world's descent from the golden Age of Heroes into its darkest hour. And only one thing is for sure: from the horrifying secrets of Westeros' history to the true origin of the white walkers, the mysteries of the East to the Starks of legend–it's not the story we think we know.
Watts is a fantastic actress whose career began to rise with appearances in films like Mulholland Drive and The Ring. Most recently, she headlined the now-cancelled Netflix series Gypsy and appeared as Dougie Jones' wife (the oddly-named "Janey-E Jones") in Showtime's Twin Peaks: The Return, where she held her own against Kyle MacLachlan's most bizarre character of the multiple he played on that revival show. This is a great get for HBO, and hopefully a good indicator of the level of talent they'll be approaching for the major players in this new show.
Jane Goldman (Kick-Ass) created this series for HBO alongside George R.R. Martin, the author of the A Song of Ice and Fire novels on which Game of Thrones is based. Goldman and Martin co-wrote the story, and Goldman wrote the teleplay for the pilot and will serve as showrunner. We already know that none of the current cast members will appear in this untitled Game of Thrones prequel, and that HBO has scrapped some of its intended spin-offs while keeping others in development. This is the first one to get an official greenlight.