'Godzilla Vs. Kong' Cast Adds Rebecca Hall To The MonsterVerse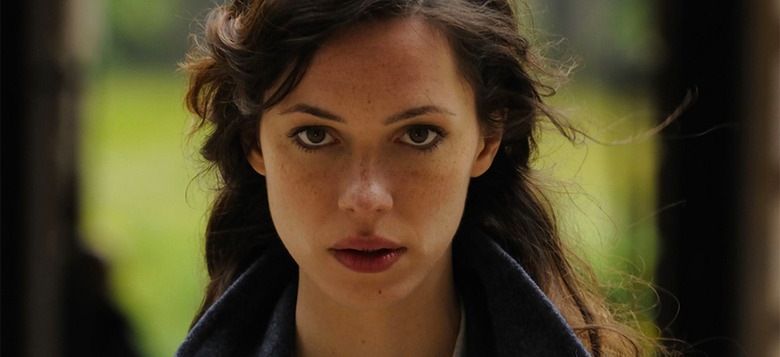 Get ready for Godzilla vs. King Kong vs. Rebecca Hall. The Professor Marston and the Wonder Women actress is the latest name to join the Godzilla vs. Kong cast, alongside Millie Bobby Brown, Alexander Skarsgard and more. The film from director Adam Wingard will follow the upcoming sequel Godzilla: King of the Monsters. 
Variety broke the news about Rebecca Hall joining the Godzilla vs. Kong cast. Unfortunately, there's no info on her character yet, but just knowing she's appearing is enough for me. Hall has quickly risen to be one of my favorite actresses, turning in incredible performances in films like Christine and Professor Marston and the Wonder Women.
Hall joins a cast that includes Kyle Chandler, Zhang Ziyi, Millie Bobby Brown, Van Marten, Julian Dennison, Danai Gurira, Brian Tyree Henry, Demián Bichir and Alexander Skarsgård. Plot details are still under-wraps, but it's safe to assume that at some point, Godzilla will vs. King Kong. The movie is another entry in the so-called MonsterVerse, which kicked off with the 2014 reboot of Godzilla. This was followed by 2017's Kong: Skull Island. The series will continue in 2019 with Godzilla: King of the Monsters, which will also feature Brown and Chandler.
I've found the MonsterVerse to be hit or miss so far. The visuals in Godzilla were fantastic, but the story was lacking. And Kong: Skull Island was fun, but could've been a lot better. All that said, the trailer for Godzilla: King of the Monsters is wonderful, and has me excited to see where the series goes. Maybe Godzilla vs. Kong will continue the trend.
Godzilla vs. Kong comes from Adam Wingard, director of The Guest and You're Next. Wingard has several commendable films, but he's been in a bit of a slump for the last few years, helming the disappointing Blair Witch and Death Note. Let's hope he finds his mojo again for Godzilla vs. Kong. "I really want you to take those characters seriously," Wingard said regarding his approach to the film. "I want you to be emotionally invested, not just in the human characters, but actually in the monsters. It's a massive monster brawl movie. There's lots of monsters going crazy on each other, but at the end of the day I want there to be an emotional drive to it. I want you to be emotionally invested in them. I think that's what's going to make it really cool."Godzilla vs. Kong opens May 22, 2020.