'Boy Erased' Trailer: Lucas Hedges Gets Forced Into Conversion Therapy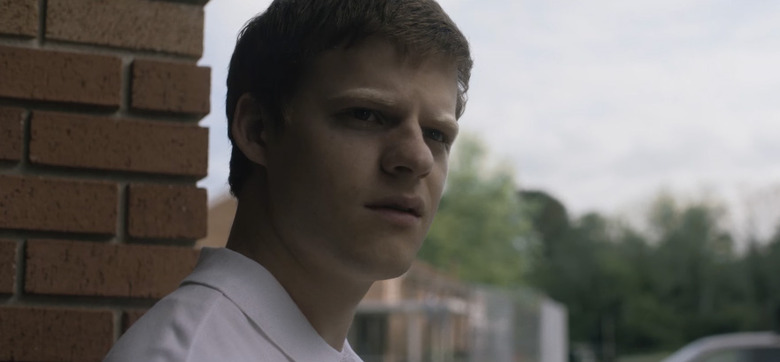 Even though it's 2018, there are still religious zealots out there who believe it is their duty to help so-called sinful homosexuals pray their gay away. In fact, according to a new trailer for the harrowing drama Boy Erased, there are currently 77,000 people being held in conversion therapy centers by religious figures forcing people to question their identity and bury who they really are. And as you can see from this new trailer, these places are not welcoming or helpful in the least.
Watch the Boy Erased Trailer
Boy Erased follows Jared (Lucas Hedges), the son of Baptist parents (Russell Crowe and Nicole Kidman), who is forced to choose between going to a conversion therapy program or be shunned by his family completely. Jared finds himself in a cult-like atmosphere, made to feel like an outcast. But it appears that once the conversion therapy appears to do more harm than good, Jared's parents take matters into their own hands and try to accept him for who he is.
It's a shame that this story is still relevant after all these years. The fact that religious organizations out there are still trying to force homosexuals into being this Christian ideal of normal is absolutely ludicrous. And this movie is all too real since it's based on Garrard Conley's memoir, Boy Erased: A Memoir of Identity, Faith and Family. However, apparently it's not quite as refined as it could have been. Our review from the Toronto International Film Festival notes:
The post-conversion therapy conversations Jared has with his parents might feel more like worldviews talking to each other rather than people. But at least they achieve something and articulate a vision of gay dignity and compassionate allyship. Dismissing Boy Erased as simplistic, however, ignores the fact that only 14 states explicitly ban the practice of conversion therapy. There's still a clear need for this movie, warts and all.
Joel Edgerton writes and directs Boy Erased, and while it sounds like maybe the film isn't quite as eloquent as it should be when it comes to this hotly debated topics, it still sounds like a must-see when it hits theaters this fall.
"Boy Erased" tells the story of Jared (Hedges), the son of a Baptist pastor in a small American town, who is outed to his parents (Kidman and Crowe) at age 19. Jared is faced with an ultimatum: attend a conversion therapy program – or be permanently exiled and shunned by his family, friends, and faith. Boy Erased is the true story of one young man's struggle to find himself while being forced to question every aspect of his identity.
Boy Erased opens in New York and Los Angeles this Friday and expands everywhere on November 16, 2018.