More Than Half Of All MPAA-Rated Movies Have Been Rated R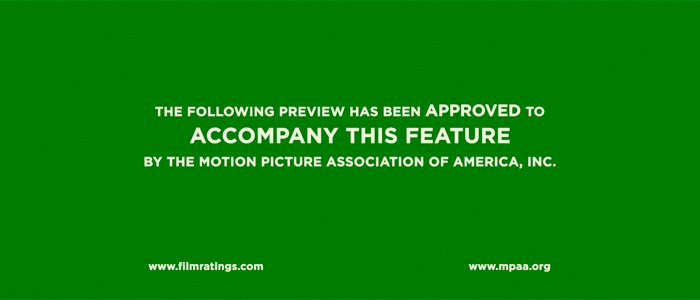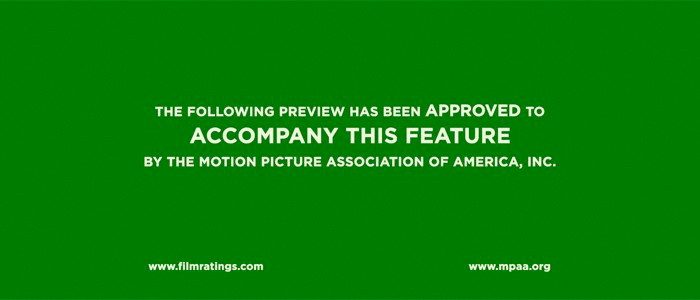 This year marks the 50th anniversary of the Motion Picture Association of America. To celebrate, the MPAA released a new report which, for the first time in the organization's history, provides comprehensive data to the public about all of the films its rated in the past five decades.
One of the most interesting pieces of information to emerge from the report is that more than half of all movies the MPAA has assessed since 1968 have been rated R. But for a group that's remained relatively mysterious over the years, there are plenty of other insights in this report which allow a peek behind the curtain into the process of how your favorite films receive their ratings.
The MPAA's official website has a link to today's full report, which is titled "G" is for Golden: The MPAA Film Ratings at 50. It's worth exploring in more detail if you're curious about the way the ratings system works, but I'll pull out a few of the highlights below.
Most Films Are Rated R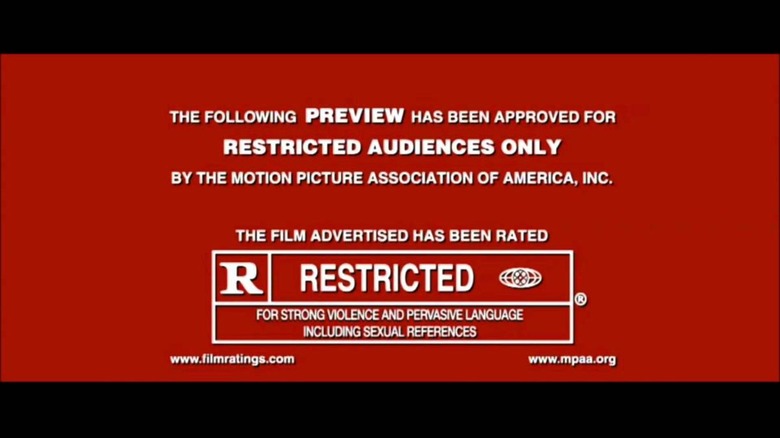 Since the MPAA began rating movies fifty years ago, the organization has rated 29,791 movies (as of September 30, 2018). Of those, 17,202 have been rated R. That's almost 58 percent.
Based on how movie studios often try to distribute four-quadrant movies that appeal to the largest possible audience, my first thought was that PG-13 movies would have come in second. But the PG rating actually holds the second place slot, with the MPAA bestowing that rating on 5,578 films. (This makes sense in hindsight, since these numbers are from the organization's entire fifty year history and the PG-13 rating was first introduced in 1984.) So far, there have been 4,913 PG-13 ratings, 1,574 G ratings, and 524 X/NC-17 ratings handed down over the years.
On average, the MPAA has rated 587 movies per year. They rated 940 films in 2003, which was close to the peak of the DVD era. So far, only 1.4 percent of all rated movies have been appealed (428), and 0.6 percent have had their rating overturned (165).
How Does The MPAA Operate?
In 2006, filmmaker Kirby Dick released a movie called This Film Is Not Yet Rated that shined a light on the MPAA and its practices – including trying to uncover the identities of some of its members, some of which are deliberately kept hidden from the public. It's a solid doc that's definitely worth a watch. But that movie came out over ten years ago, and the rotating group of secret members of the MPAA voting body have changed since then. If you'd like to know who's making the decisions nowadays, this may provide some insight:
Including Chair Joan Graves, the rating board is currently made up of nine part-time and full-time raters – five moms and four dads who hail from California, New York, Illinois, Ohio, Maryland, and Hawaii. Senior rater Tracey Downs-Berle, who has three kids under 17, describes her job as being "an out-spoken mamma bear that acts as a voice for parents around the country." While the raters are a diverse cross-section of American parents, they do have some key things in common. Raters live in Los Angeles while they are on the board and have no ties to the entertainment industry. With the exception of the senior raters and the Chair, raters must have children between the ages of five and 15 when they begin the job, leave the post once their youngest child turns 21, and serve on the board for no longer than seven years.
The full report also has a detailed list of ratings criteria for each rating, which, again, is worth diving into if you're interested in this sort of thing. For instance: did you know that "any drug use will initially require at least a PG-13 rating"? I don't think I knew that. They also released a digital archive of historical documents from major moments in ratings history, including a copy of the Hays Code, which pre-dated the creation of the MPAA. You can find that archive right here.