'Creed II': Ivan Drago Is A Damaged Man, According To Dolph Lundgren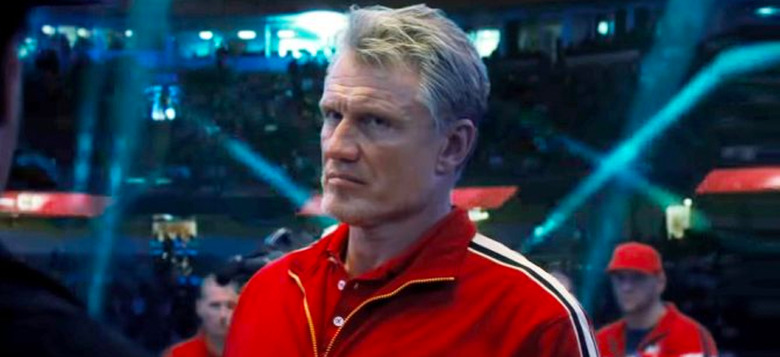 Ivan Drago is back in Creed II, but he's not the Russian superman we saw in Rocky IV. In fact, according to actor Dolph Lundgren, the former boxer is emotionally damaged. This is a far-cry from the Drago audiences are used to, and it'll be interesting to see Lundgren's new take on the character. Read more of Lundgren's thoughts about returning to the role of Drago below.
In the upcoming issue of Empire, Dolph Lundgren talks about returning to one his most iconic roles: deadly boxer Ivan Drago. Drago was introduced in Rocky IV, where he killed boxer Apollo Creed in the ring. Now, in Creed II, Apollo's son Adonis is ready to step into the ring with Drago's son, Viktor Drago. If you're expecting to see the old Ivan, though, you should temper your expectations.
"Basically, my character has been in a living hell since '85 and lost everything," Lundgren says. "The script reintroduces him as a pretty damaged character, emotionally, and somebody who's suffered a lot physically from a hard life. I can identify with that quite easily. The physical part [and] the emotional part."
Lundgren also added: "I didn't see a way, up until now, that it would work. But obviously now when I'm old enough, suddenly I work as a parent. The father-son concept was quite good because I had a violent relationship with my dad [...] many men do and end up in contact sports."
This is incredibly promising. I'll admit that as much as I loved the first Creed, I've had some doubts about Creed II. The story, with Adonis fighting the son of the man who killed his father, seemed too simple and too predictable to me. I worried it would turn the triumph of the first Creed into a simple revenge movie. But Lundgren's words here indicate there's a lot more to the Ivan Drago character in this film than you might expect. It sounds as if the script is going to great lengths to flesh the character out, and not have him be just some standard villain.
Drago almost returned in the Rocky universe once before. An early draft of the Rocky Balboa script had a scene where Rocky visits Drago as the latter lies dying in the hospital. The scene was never shot, and perhaps that was for the best, or else they wouldn't have been able to create this particular storyline for Creed II. In addition to the interview with Lundgren, Empire also has a new image from the film, showing Drago and son in the ring.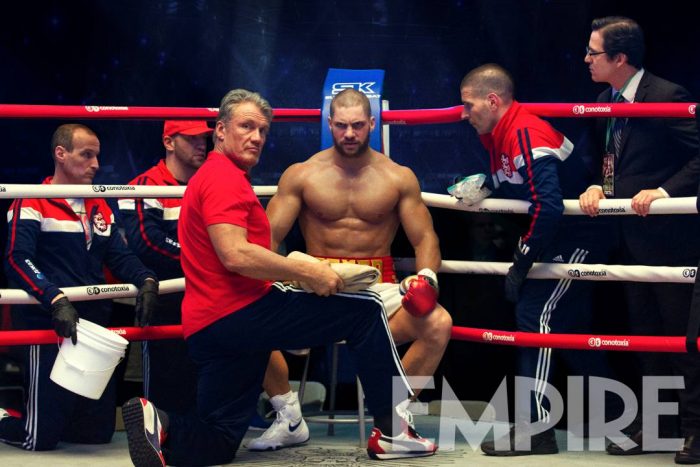 Creed II opens on November 21, 2018.
In 1985, Russian boxer Ivan Drago killed former U.S. champion Apollo Creed in a tragic match that stunned the world. Against the wishes of trainer Rocky Balboa, Apollo's son and current champ Adonis Creed accepts a challenge from Drago's son — another dangerous fighter. Under guidance from Rocky, A

donis trains for the showdown of his life — a date with destiny that soon becomes his obsession. Now, Creed and Balboa must confront their shared legacy as the past comes back to haunt each man.