John Carpenter Composed Theme Music For The Shudder Streaming Service – Listen To It Now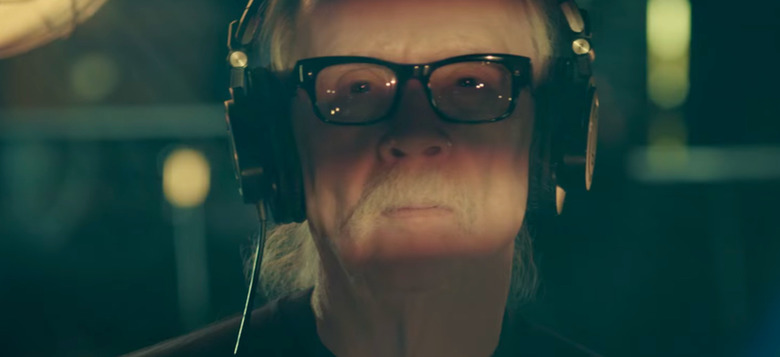 John Carpenter is happy to stay home and play video games rather than make movies, but he's busier than ever this year. He turned in a killer soundtrack for the new Halloween, and now he's just unleashed a moody musical theme for horror streaming service Shudder. The theme has that trademark Carpenter synth sound that we've all come to know and love, and is just about perfect. Listen to it below!
John Carpenter Shudder Theme
While John Carpenter, the filmmaker behind the original Halloween, The Fog, In the Mouth of Madness and many more, has left filmmaking behind, he's kept his musical career very active. Carpenter composed memorable soundtracks for the majority of his films, and in the last few years, he's released two albums: Lost Themes and Lost Themes II. The albums are loaded with the same type of moody, atmospheric music Carpenter used to compose for his movies. This year, Carpenter returned to movie soundtracks by creating the music for the new Halloween. And now he's teamed with horror streaming service Shudder to create a cool new theme for them. There are two versions: the nearly 2-minute version you can hear above, and a 5 second version, which you can hear below. The 5 second version will accompany the Shudder logo that appears before films and TV shows on the streaming service.
John Carpenter Shudder Theme (5 Second Version)
"We wanted to create a one-of-a-kind audio identity for Shudder and the first person we thought of was John Carpenter," Shudder GM Craig Engler said. "We approached John and to our delight, he was enthusiastic about the idea and came up with an iconic theme that will enchant and thrill Shudder members every time they hear it." The new theme will make its debut, appropriately enough, on October 31 during a 24-hour streaming marathon of Carpenter's original Halloween.
This could potentially be the start of more collaborations between Carpenter and Shudder. In a recent interview, the filmmaker and musician teased the idea of a Prince of Darkness TV show, adapted from 1987 film, for the streaming service. "We're talking to [Shudder] about doing a theme," Carpetner said at the time – the theme that you can now hear above. The director then went on to say: "And maybe doing a show for them. What would you think about Prince of Darkness as a TV show?" Carpenter failed to elaborate more, but the fact that he dropped the info about the theme, which then turned out to be true, strongly indicates the Prince of Darkness series could be on its way.