'Avengers 4' Cast Adds '13 Reasons Why' Star Katherine Langford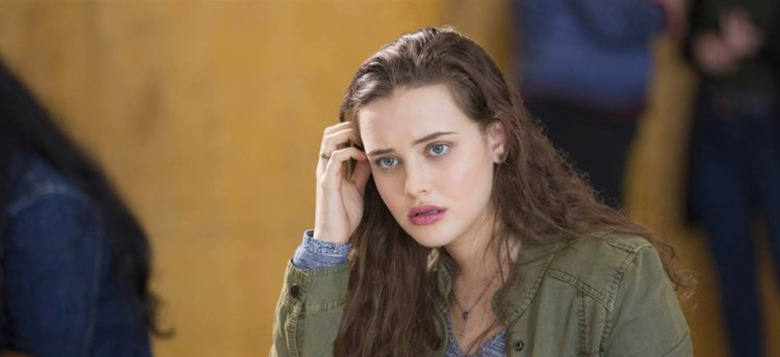 Avengers 4 has a new cast member! And we have no idea who she's playing! Katherine Langford, who starred in Netflix's 13 Reasons Why and appeared in Love, Simon, has an undisclosed role in the film. Langford's scenes are already shot, too, so there's a chance the part isn't huge. But feel free to speculate wildly! My guess: she's the new Captain America. But I could be wrong.The Wrap broke the news about Katherine Langford's mystery role in Avengers 4. The next entry in the Avengers series has already wrapped shooting, but there's always a chance for reshoots and pick-ups in the world of the MCU. Either way, though, Langford's scenes are already completed, so we might not find out who she's playing until the film arrives in theaters next year. Or she could take to social media and let the truth slip out like MCU mainstay Tom Holland.Avengers 4 will pick up after the devastating events of Avengers: Infinity War, when half the universe was snapped out of existence by Thanos. Like Langford's role, details about the Avengers 4 plot remain under wraps, but it's safe to assume the survivors of the snap are going to be working to undo Thanos' actions.
Langford is an Australian actress who played Hannah Baker on the 2017 Netflix series 13 Reasons Why. Beyond that, the most well-known project she appeared in was 2018's Love, Simon, in which she played one of the main character's best friends.
Avengers 4, starring Robert Downey Jr., Chris Hemsworth, Mark Ruffalo, Chris Evans, Scarlett Johansson, Benedict Cumberbatch, Don Cheadle, Tom Holland, Chadwick Boseman and about 500 other people, hits theaters on May 3, 2019.