'Four Weddings And A Funeral' TV Series Cast Adds Jessica Williams And More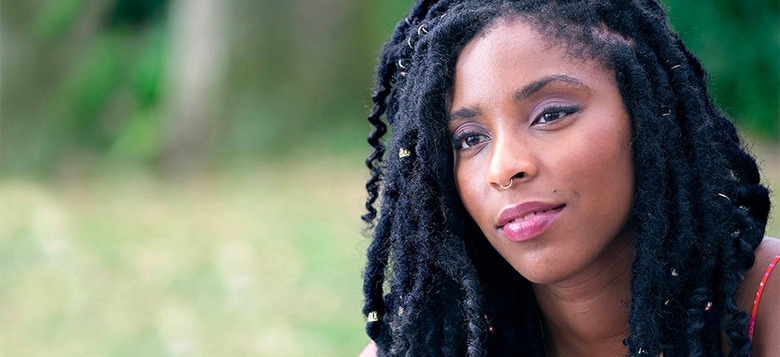 The 1994 comedy Four Weddings and a Funeral is being reimagined as a limited series on Hulu from Mindy Kaling, and the series has found its cast. Jessica Williams (2 Dope Queens), Nikesh Patel (Indian Summers), Rebecca Rittenhouse (Into the Dark: The Body) and John Reynolds (Search Party) will all star in the series, due to arrive in 2019.
Remember Mike Newell's 1994 British rom-com Four Weddings and a Funeral? It was a well-received film featuring Hugh Grant, Andie MacDowell, Kristin Scott Thomas, Rowan Atkinson, and more, and helped transform the then relatively obscure Grant into an international star. The film will now be revived as a Hulu TV series from producers Mindy Kaling and Tracey Wigfield, and we know now who will be appearing in the series when it arrives next year.
Jessica Williams has been cast as "Jess," Nikesh Patel has been cast as "Kash," Rebecca Rittenhouse has been cast as "Ainsley" and John Reynolds has been cast as "Duffy." Here's the synopsis:
Jess (Jessica Williams), the young communications director for a New York senatorial campaign, receives a wedding invitation from her college schoolmate now living in London.  She leaves her professional and personal life behind, in favor of traveling to England and reconnecting with old friends and ends up in the midst of their personal crises.  Relationships are forged and broken, political scandals exposed, London social life lampooned, love affairs ignited and doused, and of course there are four weddings... and a funeral.
This sounds a bit different from the movie, which had the following synopsis:
Lovable Englishman Charles (Hugh Grant) and his group of friends seem to be unlucky in love. When Charles meets a beautiful American named Carrie (Andie MacDowell) at a wedding, he thinks his luck may have changed. But, after one magical night, Carrie returns to the States, ending what might have been. As Charles and Carrie's paths continue to cross — over a handful of nuptials and one funeral — he comes to believe they are meant to be together, even if their timing always seems to be off.
There's a fair amount of talent lined-up with this series, so it might turn out well. The official press release about the cast refers to the show as a "limited series", but when it was first announced, it was described as an anthology, "with each season following a different story arc." Whether or not that's still true is unclear.
Four Weddings and a Funeral Trailer