'Short Term 12' Director To Adapt Scott McCloud's Graphic Novel 'The Sculptor'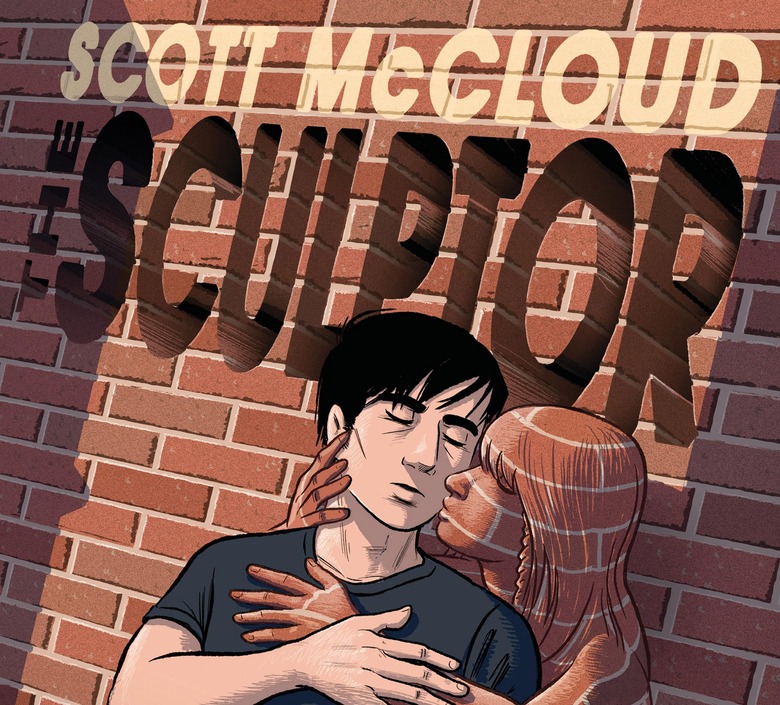 Short Term 12 director Destin Daniel Cretton has lined up his next project. After wowing critics with his second feature film, Cretton's next move has been highly anticipated and his newest project could be a project worthy of his talents.
Cretton is set to helm the feature adaptation of Scott McCloud's acclaimed graphic novel, The Sculptor. The project has been picked up by Warner Bros., and will soon head to the big screen.
The Hollywood Reporter reports that Cretton has landed a deal with Warner Bros. to helm The Sculptor, a project that will see him teaming up with playwright Michael Mitnick and producers Shawn Levy and Dan Cohen of 21 Laps Entertainment.
Warner Bros. picked up the project in a "competitive situation involving multiple offers," THR reports. The package includes Cretton as director and Mitnick as screenwriter for the adaptation of Scott McCloud's acclaimed fantasy-drama series about a young sculptor that makes a deal with Death for amazing sculpting abilities, at the cost of having less than a year to live.
Here is the synopsis for The Sculptor graphic novel:
David Smith is giving his life for his art?literally. Thanks to a deal with Death, the young sculptor gets his childhood wish: to sculpt anything he can imagine with his bare hands. But now that he only has 200 days to live, deciding what to create is harder than he thought, and discovering the love of his life at the 11th hour isn't making it any easier!
Upon The Sculptor's publication in 2015, the graphic novel was met with rave reviews, with rights for a movie adaptation immediately getting nabbed by Sony. Scott Rudin was initially attached to produce a movie adaptation under Sony, but the rights recently reverted, with 21 Laps, the film-TV banner behind Stranger Things, quickly snatching up the rights.
Cretton is a talented director whose follow-up to his breakout hit Short Term 12 didn't quite measure up. Last year's The Glass Castle reunited him with Short Term 12 star Brie Larson, but the biographical drama was a hot mess of a movie that squandered its truly profound source material. Hopefully The Sculptor, with its potent character drama wrapped in a supernatural narrative, will help Cretton once again prove himself to be one of the industry's rising talents.