FilmStruck Shutting Down Next Month Because We Can't Have Nice Things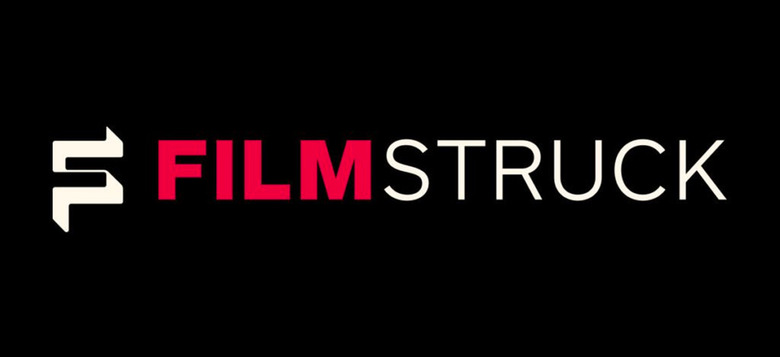 Hey, this sucks! In a move that has me so upset that I'm near apoplectic, WarnerMedia is shutting down FilmStruck, one of the very best streaming services out there. Turner and WB Digital Networks cite a lack of significant subscriptions behind the move, because this is a hell world where wonderful things just can't survive.
You blew it, movie lovers. You really blew it. FilmStruck was a beautiful dream, and now the dream is dead. The wonderful streaming service, which offered access to classic movies, foreign films, and titles from the Criterion Collection, will be closing on November 29, 2018. Turner and WB Digital Networks released the following statement regarding the shutdown:
"We're incredibly proud of the creativity and innovations produced by the talented and dedicated teams who worked on FilmStruck over the past two years. While FilmStruck has a very loyal fanbase, it remains largely a niche service. We plan to take key learnings from FilmStruck to help shape future business decisions in the direct-to-consumer space and redirect this investment back into our collective portfolios."
I can't sugarcoat this, or try to remain professional. I'm just going to be blunt: fuck this. FilmStruck was unlike any other streaming service around, offering films no one else had. It was eclectic, eccentric, and a true film lover's paradise. And now it's gone because people just didn't want to sign up for it. I get it – the films offered here weren't blockbusters. They're not part of the MCU. Hell, a lot of them were in black and white. These days, that just doesn't fly so well. And that's depressing. I also understand that not everyone can afford multiple streaming services, because money is tight for many these days. In short, this stinks all around.
The FilmStruck twitter account posted the following statement regarding the impending closure.
FilmStruck will discontinue service on 11/29/18. If you are a current subscriber, please visit https://t.co/ht0FF065M9 for refund information. It has been our pleasure bringing FilmStruck to you and we thank you for your support. pic.twitter.com/J9lGX23V3Y

— FilmStruck (@FilmStruck) October 26, 2018
Earlier this month, WarnerMedia also axed their Asian drama hub DramaFever, which offered K-drama content. The company issued a similar statement regarding that move:
"Today, Warner Bros. Digital Networks will be closing its DramaFever OTT service due to business reasons and in light of the rapidly changing marketplace for K-drama content, a staple of the service's programming. Warner Bros. Digital Labs, which encompasses more than two-thirds of the DramaFever workforce, will continue operating, serving as the tech engine behind many of WBDN's operations."
So what now? WarnerMedia is currently working on a brand new streaming service, which is set to launch at the end of 2019. "We are committed to launching a compelling and competitive product that will serve as a complement to our existing businesses and help us to expand our reach by offering a new choice for entertainment with the WarnerMedia collection of films, television series, libraries, documentaries and animation loved by consumers around the world," the company said in a statement. Perhaps there's hope here. Perhaps the FilmStruck and DramaFever content will end up on this streaming service. But for now, a wonderful era has come to an end.