Chris Pratt In Talks For Latest From 'Hell Or High Water' Creator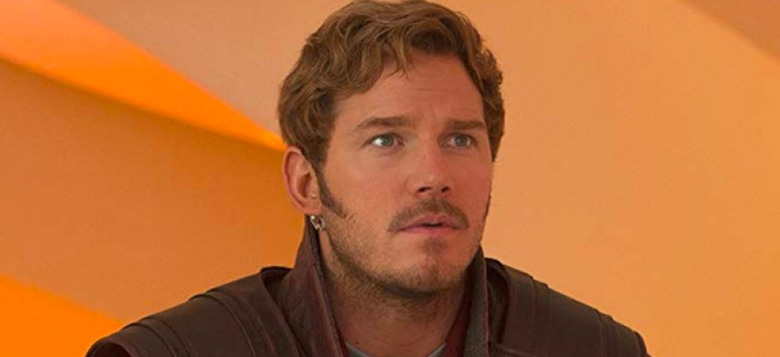 Taylor Sheridan, the creator of Hell or Hight Water, Wind River and the Sicario movies, is lining up his next project, and he wants Chris Pratt to star. Pratt has an opening in his schedule due to the shelving of two other projects he was attached to. This new untitled thriller will focus on a black-ops team, and will presumably involve violent men doing violent things, like all of Sheridan's films. More on the Chris Pratt Taylor Sheridan movie below.
This fall, Chris Pratt was all set to start shooting the amusingly named Cowboy Ninja Viking, and then follow that up by filming Guardians of the Galaxy Vol. 3. But Cowboy Ninja Viking has been shelved indefinitely due to script problems, and Guardians Vol. 3 is on hold in the wake of director James Gunn being fired. Now with his schedule clear, Pratt is in talks to join the latest action thriller from Taylor Sheridan. Sheridan penned the script for Hell or High Water and the two Sicario films, and wrote and directed Wind River. He also created the series Yellowstone.
Per THR, this new film will "center on a black-ops team that targets drug dealers who have protection from certain federal agencies." That sounds very similar to the Sicario movies, but this is Sheridan's niche, and he's running with it. Pratt has some history playing members of special operations teams, having played one of the members of the SEAL team that killed Osama Bin Laden in Zero Dark Thirty.
This sounds like it's bound to be a serious and gritty role for Pratt, which might be a mistake. The actor has a wealth of charisma when he's playing light-hearted goofballs, but whenever he's called on to play someone more serious – like in the Jurassic World movies – it seems wrong. Of course, the Jurassic World movies continue to make tons of money at the box office, so what the hell do I know. Pratt will next be seen, or rather heard, in The LEGO Movie 2: The Second Part.
I like most of Sheridan's work. The first Sicario is quite good, and Hell or High Water is well-written. But Sicario: Day of the Soldado was a bit of a drag, and Wind River had its moments, but ultimately fell flat. As a writer, Sheridan feels stuck in a write, writing about the same things over and over again – rough, violent men against rough, violent landscapes. He might want to change things up a bit at some point before he risks growing stale.