The Morning Watch: 'Mandy' And The Art Of Film Grain, Kids Meet Michael Myers & More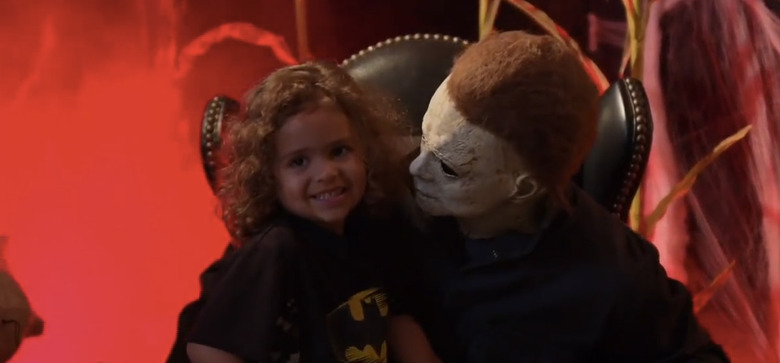 The Morning Watch is a recurring feature that highlights a handful of noteworthy videos from around the web. They could be video essays, fanmade productions, featurettes, short films, hilarious sketches, or just anything that has to do with our favorite movies and TV shows.
In this edition, the crew at Tested models an outstanding Judge Dredd helmet using 3D printing. Plus, a video essay explores the effect of film grain on the recent indie thriller hit Mandy starring Nicolas Cage, and some kids have the unfortunate opportunity of meeting Halloween slasher Michael Myers.
The Tested crew follows Darrel Maloney as he goes through the process of 3D modeling a Judge Dredd helmet replica by way of photo reference. This one is a recreation of the helmet Sylvester Stallone wore in the Judge Dredd movie from the '90s, and this video shows how he approaches creating digital forms with painstaking detail. Maybe this will help you with your own 3D printing.
Next up, the film Mandy artfully uses the visual element of film grain, but you might be surprised to learn that it was created artificially in post-production since it was shot on an Alexa. So what's the point of adding film grain to a movie like Mandy? Find out in this video essay from Nerdwriter about what the film grain accomplishes.
Finally, Jimmy Kimmel Live set up a little Halloween installation for families, not unlike when kids go to the Easter Bunny or Santa Claus, but instead of meeting a loveable, magical holiday entity, they meet the deadly Michael Myers. Most of the kids are not very enthused about the prospect, but one adorable little girl gives him a big ole hug.