'Nightwatch' Movie No Longer Being Directed By Spike Lee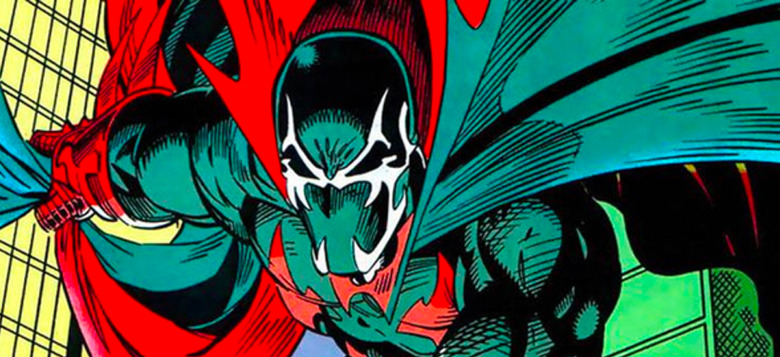 Earlier this year, word broke that none other than Spike Lee might be helming a new Marvel/Sony Spider-Man spin-off movie called Nightwatch. Now, that's no longer the case. The BlacKkKlansman filmmaker gave a short but firm confirmation that he's no longer attached to the project. Which asks a question: is Nightwatch happening at all now, or is it dead?
Sony's Marvel Universe successfully launched with Venom, and now they have Morbius, the Living Vampire in the works. Previously, though, word broke that they were considering a Nightwatch movie as well, based on the Marvel comics character that first appeared in Web of Spider-Man #97. The studio had lined-up some pretty exciting talent to get the film made, too: Luke Cage showrunner Cheo Hodari Coker was set to pen the script, and Spike Lee was reportedly circling the project.
A Spike Lee-directed superhero film sounded too good to be true, and apparently it was. In an interview with ScreenRant, the filmmaker confirmed he's not involved with the project. He did so with a very detailed, succinct answer, too.
Ready for the full quote? Here it is: "Nah."
That's it. That's all Spike Lee has to say about whether or not he's doing the Nightwatch film. Short and sweet. So what now? There's no word if Sony will look for a new director, or abandon the project entirely. My guess is they're going to wait and see what happens with Morbius first. Venom was a big hit, but the character of Venom is fairly well known. Morbius is a bit obscure, and so is Nightwatch. It stands to reason that if Morbius  doesn't turn out to be a Venom-sized hit, there's a chance Nightwatch might face the same fate.
If you're unfamiliar with Nightwatch, here's a character breakdown courtesy of Marvel:
Over ten years ago, Dr. Kevin Trench was attacked by the invisible Camouflage Cadre and rescued by a man called Nightwatch, who drove the Cadre back through a time portal before dying. Trench discovered his rescuer was an older version of himself. When his lover Ashley Croix's plane was hijacked by A.I.M., Trench donned the Nightwatch's super-powered battle-suit and confronted the hijackers, but the inexperienced Trench triggered an explosion, killing all aboard. Guilt-stricken, Trench exiled himself and the apparently indestructible battle-suit to a remote island. Croix, who had changed planes at the last minute, later married industrialist Damon Morelle and bore his son, Nolan, whose illness required frequent skin grafts. Financed by the secretive cabal Fold, Morelle initiated Project: Sharkskin to cure Nolan via a nano-technological bodysuit, destined to become Nightwatch's battle-suit.