Rian Johnson's 'Knives Out' Cast Gets Even Better, Adds Jamie Lee Curtis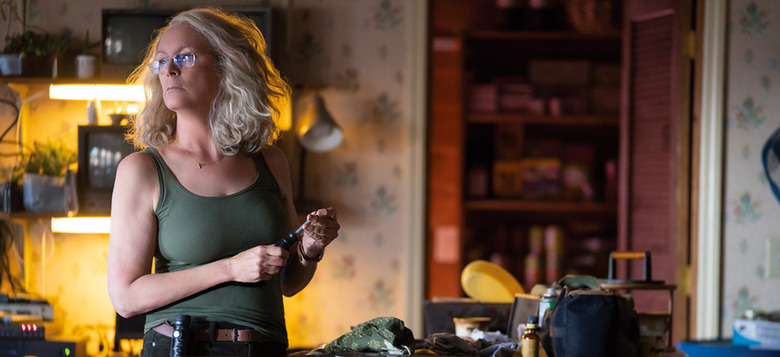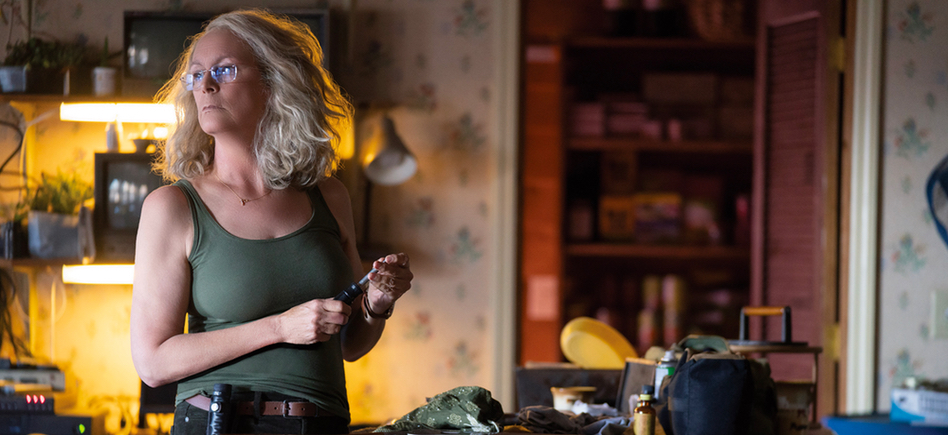 Rian Johnson's Knives Out cast was already off the charts, and now it just got even better. Fresh off her blockbuster success in the new Halloween, Jamie Lee Curtis is joining the mystery thriller that stars Daniel Craig, Chris Evans, Lakeith Stanfield, Michael Shannon, Don Johnson, and Ana de Armas. Let the Curtis-aissance begin!Variety has the news about Curtis joining the Knives Out cast, and I couldn't be more thrilled. Curtis has kept a mostly low profile in feature films over the last few years, while appearing on TV shows like New Girl and Scream Queens. Now, her role in the box office smash Halloween has apparently invigorated her career once again, and that's exciting.
Details about Curtis' character remain a secret at this moment. What we do know is that director Rian Johnson is planning a Agatha Christie-inspired mystery movie, with Daniel Craig playing a detective inspired by famous sleuth Hercule Poirot. "I have been a huge fan and always wanted to work with him and as I worked on the script, trying to get it right, Ram and I were wringing our hands over who could be the detective," Johnson said was the project was first announced. "Then, serendipitously, we heard Daniel might have a small window, and it worked out. He's an actor of extraordinary range, and we are looking forward to the fun of finding that modern detective, and collaborating with Daniel on creating a new Poirot."
Knives Out is Johnson's first feature directorial effort after Star Wars: The Last Jedi, and he'll shoot it before returning to a galaxy far, far away with his new Star Wars trilogy. Johnson also wrote the Knives Out script, and will co-produce with longtime partner Ram Bergman.
Again, let's marvel over this cast, shall we? Daniel Craig, shooting this in between Bond films. Captain America himself, Chris Evans. Lakeith Stanfield, coming of his big role in Sorry to Bother You. Michael Shannon, who is good in everything. Don Freakin' Johnson. Ana de Armas, of Blade Runner 2049. And now Jamie Lee Curtis. Folks, this cast is so good it makes other casts embarrassed.
I sincerely hope this is the start of Curtis landing more high profile film work. Her excellent return to the role of Laurie Strode in the 2018 Halloween proves she can still deliver a powerful performance, and the box office success of that film confirms she can still carry a hit movie.
Knives Out is set to begin production in November.