Richard Linklater Is Working On A Movie About Late Comedian Bill Hicks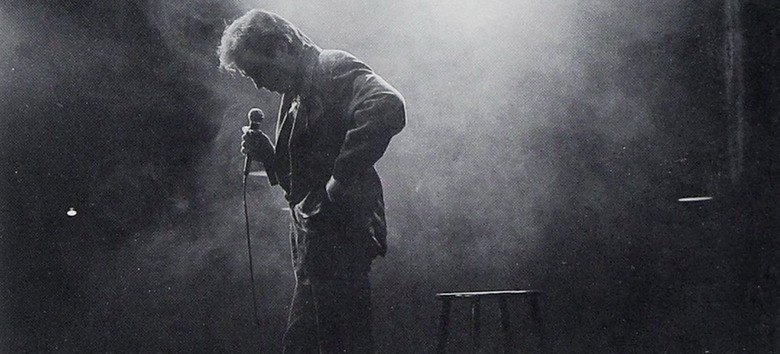 Bill Hicks was one of the most controversial and respected people on the comedy scene before his untimely death at 32 back in 1994 after a battle with pancreatic cancer. The comedian's story has been told in the form of a documentary called American: The Bill Hicks Story, but now it will get the narrative treatment thanks to Dazed and Confused and Boyhood director Richard Linklater.
Find out about the Bill Hicks movie below.
Collider has word that Richard Linklater has signed on to develop, write and direct a currently untitled film at Focus Features based on the life of comedian Bill Hicks. There's no indication as to how soon the project will get off the ground.
The comedian got his start in Texas, and Linklater was a fan of his work early on thanks to his residence in Houston. In fact, according to the source, Linklater "considers himself a contemporary of the late comedian, and that he felt a real resonance with Bill's story given his own Southern Baptist upbringing." Linklater himself even once said:
"There's not quite any others like him. They don't speak in the same voice. You'd think people would take that torch and go with it, but it's a rare combination of that kind of intelligence, mysticism, political, you know... his politics, his angle, it's pretty unique. I go through my life all the time... everything that's going on in our culture, I always think, what would Bill Hicks be doing? You just miss him."
Indeed, you'd be hard-pressed to find a comedian working today who wasn't influenced in some way by Bill Hicks, even if their own style doesn't align with his. Bill Hicks was bold in his social commentary, especially when it came to challenging authority and what society accepted as the truth in the arenas of politics, religion, capitalism and more. He was a counter-cultural comedian who made big waves in the United States and even bigger waves in the United Kingdom, but unfortunately he died before his career could truly flourish.
Hicks certainly has some interesting highlights from his career, including a rivalry with comedian Denis Leary after the Rescue Me star seemingly stole some of Hicks' material for the album No Cure for Cancer. The two were once friendly, but had quite the abrupt falling out, so much that Hicks delivered some crushing blows in the press. Denis Leary's roast on Comedy Central even had a joke that was cut from air referencing this incident with Hicks where comedian Lenny Clarke said there was a carton of cigarettes backstage from Bill Hicks that said, "Wish I had gotten these to you sooner."
Even close to the end of Hicks' life, the comedian stirred up controversy with a routine at The Late Show with David Letterman that ended up entirely cut due to content about religion and the anti-abortion movement being deemed unfit for broadcast. At the time, Hicks was already undergoing chemotherapy, but no one knew. Hicks died four months later, and Letterman ended up airing the full routine in 2009 with a full apology to Hicks, complete with his mother Mary Hicks in the audience.
As of now, it's not clear how soon Richard Linklater will get around to making this Bill Hicks movie, but it's a project that has me rather excited. If you'd like to know more about Bill Hicks, it's worth your time to check out the documentary American: The Bill Hicks Story. Here's the trailer: