Cool Stuff: Get 'The Iron Giant' As A Cel-Shaded Maquette From Sideshow Collectibles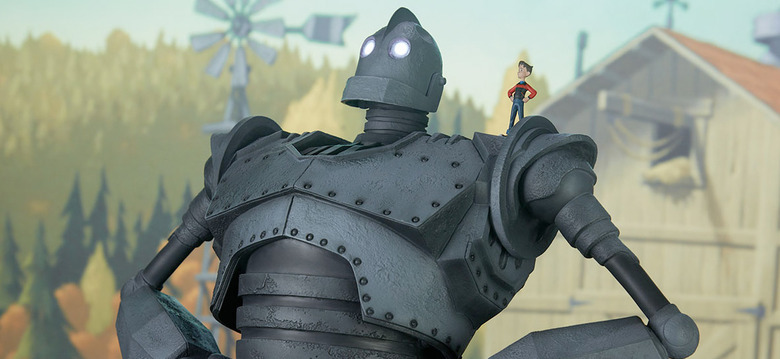 The Iron Giant soared into theaters nearly 20 years ago. Even though it may not have been a runaway hit at the box office, it's found quite a loyal fanbase in the years since then, and it serves as a crowning achievement in Brad Bird's filmography. Sadly, being able to bring The Iron Giant home hasn't been so easy, but Sideshow Collectibles has introduced a new, albeit limited edition, way to bring the giant robot to your shelf in the form of a new cel-shaded maquette.
Check out The Iron Giant maquette below.
The Iron Giant Maquette (Cel-Shaded Variant)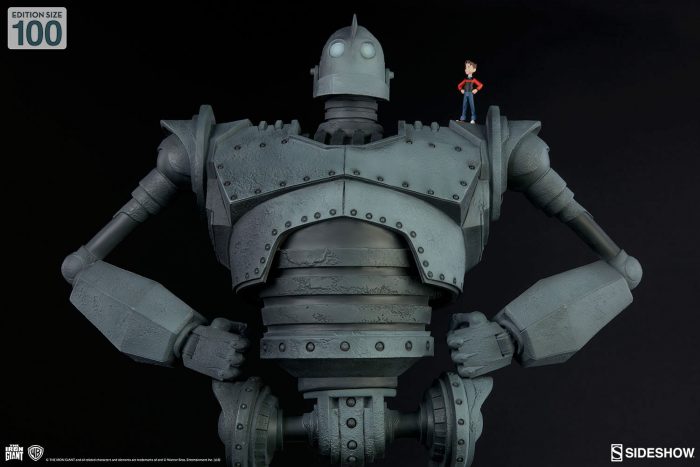 Sideshow Collectibles first released a maquette of The Iron Giant back in 2016, and it quickly sold out. Now you can try your hand at getting a more limited edition cel-shaded version of the maquette painted to resemble the the animation style of original film.
The Iron Giant maquette stands over two feet tall on a detailed forest floor base with his hands firmly situated on his hips, just like Superman. Even though this is a statue, he does come with an articulate head and jaw to pose him in a few different ways. Plus, his eyes light up to make him stand out even more on your shelf.
But easily the best part of The Iron Giant maquette is the little version of Hogarth Hughes that sits on his shoulder, thanks to the magic of magnets.
Now the bad news: The Iron Giant maquette only has an edition of 100 pieces, and it will cost you $750. Unlike most Sideshow pieces, it's launching as an in-stock product, so if you want to get ahold of this one, you better act fast or it might be sold out.