'Phantom Tollbooth' Movie Gets A New Director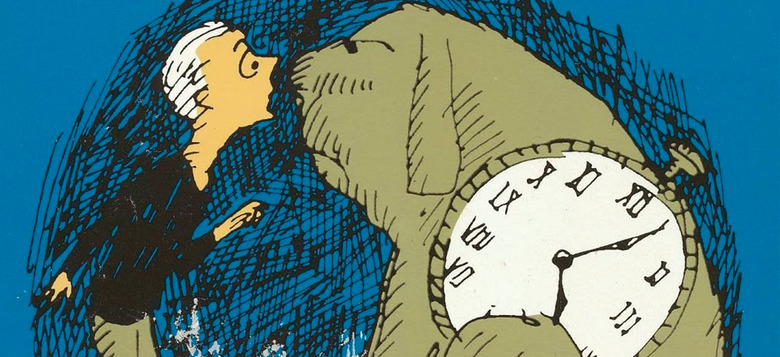 Game of Thrones director Matt Shakman was set to make his feature debut with The Phantom Tollbooth movie adaptation, but now animation filmmaker Carlos Saldanha will take his place. Saldanha directed Rio, Ferdinand and one of the Ice Age films, and will make his live-action feature debut with the film adaptation of Norton Juster's classic children's book about a boy who travels to a magical land.THR has confirmed that Carlos Saldanha will now direct the Phantom Tollbooth movie. Shakman has moved on due to scheduling issues. Ted Melfi, who wrote Hidden Figures, is handling the script, which is based on the Norton Juster novel about a boy traveling to a fantastical world. The story follows "Milo, an apathetic child who is bored by everything. When a tollbooth mysteriously appears in his room, he drives through it and discovers the magical Lands Beyond — which is full of intriguing places and dynamic characters, like kidnapped princesses and Rhyme and Reason, and Tock, an oversized watchdog with a clock in his side — and learns that life is much more exciting than he had thought it to be." Phantom Tollbooth is a well-loved children's classic, and has sold almost four million copies since its initial publication in 1961.
This won't be the first adaptation of Juster's novel, either. In 1970, a live-action/animation hybrid was released, co-directed by legendary animator Chuck Jones.
The Phantom Tollbooth Trailer
This '70 take was significantly different than the book, and left out many characters. One can assume that the new adaptation, with drafts previously by Michael Vukadinovich and Phil Johnston, and a new draft from Ted Melfi, will follow the story more closely.
A new film version of the book was previously announced in 2010 by Warner Bros., with Ocean's 8 director Gary Ross at the helm. Eventually, the project moved to TriStar Pictures, where it now remains. Like the 1970 film, this new Phantom Tollbooth is said to blend live action and animation. Since Saldanha's background is primarily in animation, this makes sense. But he'll be making his live-action directorial debut as well with the non-animated sequences.
There's a lot of room here to create a memorable family film – kids traveling to magical fantasy lands is pretty much the go-to template for this type of story, and Hollywood has always found ways to milk this concept for big screen entertainment. There's no release date set for The Phantom Tollbooth movie yet, but with a new director on board, it's clear TriStar is gearing up to start production very soon.