New 'Killer Klowns From Outer Space' And 'Critters' Movies In The Works At SyFy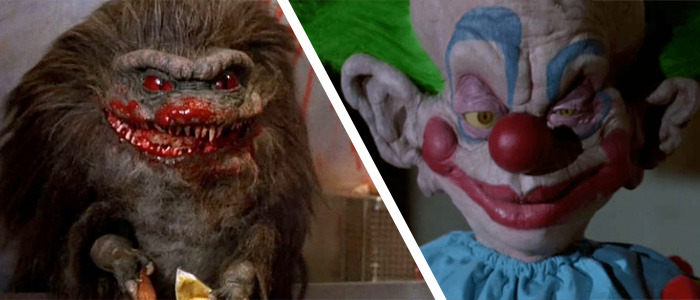 In recent years, SyFy has become known for their intentionally abysmal programming efforts such as the Sharknado franchise and other monster movies. But they've also been responsible for praiseworthy efforts like Battlestar Galactica, The Expanse, Channel Zero and the upcoming Nightflyers and Deadly Class. That makes us wonder just what to expect from their most recently revealed endeavor.
A new report indicates that SyFy is currently in talks to land the rights to the gloriously goofy yet twisted 1980s cult favorites Critters and Killer Klowns from Outer Space with the intention of making new movies based on the properties. The question is, just what kind of movies can we expect?
Bloody Disgusting learned of SyFy's efforts to pick up Critters and Killer Klowns from Outer Space, the horror films created by the Chido Brothers in 1986 and 1988 respectively. Both films are known for their impressive practical creature effects, unique premises, and definitive 1980s style. If you're not familiar with either of the properties, here you go:
When teenagers Mike (Grant Cramer) and Debbie (Suzanne Snyder) see a comet crash outside their sleepy small town, they investigate and discover a pack of murderous aliens who look very much like circus clowns. They try to warn the local authorities, but everyone assumes their story is a prank. Meanwhile, the clowns set about harvesting and eating as many people as they can. It's not until they kidnap Debbie that Mike decides it's up to him to stop the clowns' bloody rampage.
When strange fuzzy creatures from outer space arrive on a farm, the Brown family — Jay (Billy Green Bush), Helen (Dee Wallace-Stone), their daughter, April (Nadine Van Der Velde), and their son, Brad (Scott Grimes) — must fend off the malevolent little aliens. Two bounty hunters with superhuman abilities follow the aggressive beasts from beyond, but the warriors aren't terribly effective, leaving the Brown family to battle the fur balls and rescue April from their clutches all by themselves.
What Kind of Movies Will These Be?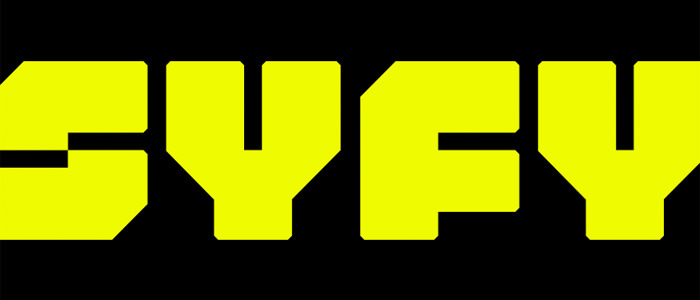 SyFy goes from one end of the spectrum to the other when it comes to quality genre programming. They could either make reboots Critters and Killer Klowns from Outer Space genuine efforts to recapture the fun and warped sensibilities of the original movie, or they could go the Sharknado route and make intentionally terrible movies that completely miss the mark. The former is more preferable to the latter, but it's also that much more difficult to pull off.
These two properties won't be the first familiar franchise that SyFy takes a fresh crack at. They've got Leprechaun Returns coming in March of 2019, so maybe that gives us some idea of what they're trying to do with these titles:
All right, maybe SyFy can get the right people together to make reboots of Critters and Killer Klowns from Outer Space worthwhile. But at the same time, both movies are a product of the decade in which they were created, and it's hard to replicate the unique charm and playfully twisted nature that makes them so great.